5 ways Kantree will empower your team [infographic]
21/06/2019 - Updated on 20/09/2021 - Pola
At Kantree, we believe in collective intelligence.
Operating as a worker cooperative, we have experienced firsthand that people perform better when they have control over their projects and work processes.
When you empower your team members, you get to fully benefit from their skills. And with distributed teams on the rise, standard communication tools aren't enough.
Think about your own experience with cross-team collaboration: email overload (there's always that one person who hits "reply all"), tracking down files and spreadsheets, trying to get timely project updates. We've all been there!
But there's a better way for teams to work together, to tap into that collective talent.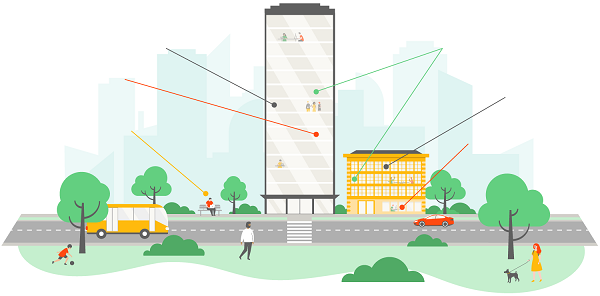 We designed Kantree to be the tool we never had, but wished we did.
Think of it as a combination friendly database and work management platform. It's easy to use by everyone (no tech knowledge needed), integrates with popular services (more on that later), and makes team collaboration a breeze.
"We use Kantree every day with my team to manage our agile project. The flexibility and the possibilities that it gives means that we improve our working modes as we need to." Cyrille V. , Scrum Master with Orange S.A.
Check out these 5 ways Kantree will empower your team members to do their best work, on their own terms. They (and you) will…
1. Know what's going on
Kantree's visual dashboard is your project hub. To begin, create new projects instantly using our built-in templates. Then populate them with cards (one card = one task), which you can group and fully edit. Add descriptions, assignees, labels, deadlines, colors, and custom fields - whatever you need, it's totally up to you.
Once you have data, you can view it many ways: as a kanban board with swimlanes, a table to quickly edit numerous cards, a timeline to help you plan ahead, and more. You can also group your cards according to fixed and custom contexts, then save views for a quick access later or to share with your team.
Track everything about your project! Check the activity journal to see what happened when you were away. Keep an eye on expenses, client calls, time spent in meetings etc. Our visual reports with colorful diagrams won't put you to sleep.
Not on your computer? We've got you covered! Kantree works on all iOS and Android devices (smartphones, tablets), is optimized for mobile browsers, and includes offline support. [Download our app from the Apple Store or Google Play.]
2. Never miss a deadline
When someone assigns you to a task, you will get a notification. You can also subscribe to cards in Kantree and get reminders of tasks that are due soon. The cool part? With a few clicks, you can set your own reminders for any moment in the future (for yourself or teammates) and decide whether you want them in-app or via email.
3. Keep files in one place
Don't waste time trying to locate files in emails and folders! Attach them to cards directly from your computer or Dropbox and Google Drive, thanks to our third-party integrations. Skip file sharing by inviting team members to join and view your projects.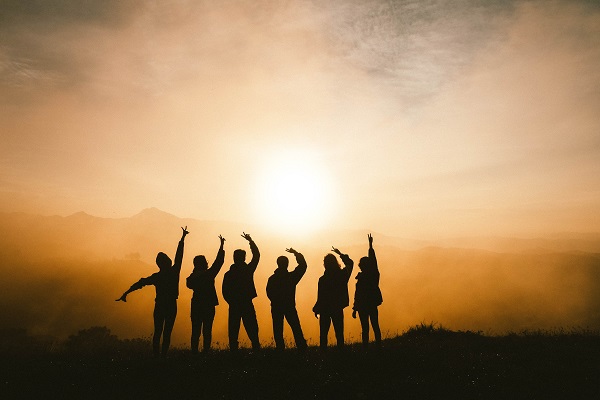 4. Cut down on email clutter
You probably start your workday by checking too many emails. How many of them actually need your attention? We're not saying don't use email, just use it wisely to avoid overload. It's still an effective tool in certain situations (e.g. as the first point of contact), but some discussions can be moved to Kantree and away from your inbox.
Talk to your teammates in real-time via card comments: simply tag their name to bring them into the conversation and quickly discuss any task at hand.
Cards do come with email integration, which is a useful tool for talking to external partners (e.g. job candidates or clients who fill out a Kantree form, which automatically creates a new card). When you message someone from Kantree, they will get an email. Once they hit reply, you'll see their comment in the same card. The whole conversation is kept in one place and visible to designated team members.
5. Prevent work overload
Overwork can lead to lowered productivity and health problems, not a good situation for employees and employers. If you want to have a happy, healthy and efficient team, make sure nobody is overloaded - including you!
The power is at your fingertips. Use Kantree's filtering and reporting system to track the tasks you've been assigned to and upcoming deadlines. If needed, choose a different assignee (and you already know you can talk to your team via the card).
Here's a handy infographic, summarizing how Kantree can empower your team. Ready to see the difference? Start a 30-day free trial of Kantree today.
---