3 ways to use Kantree forms (like we do)
10/05/2019 - Updated on 06/09/2021 - Pola
Who doesn't like to have more free time? If you're familiar with Kantree, you know that it's designed to be your project headquarters. When tasks, deadlines, and files are kept in one place, you don't waste time looking for them.
There's more you can do to simplify your work, thanks to Kantree project forms.
Basically, they are a simple way to let "external" people create cards in your project (i.e. other teams within the company or outside parties: clients, candidates etc.). Instead of using email to keep track of communication, everything is in Kantree. You and your team can easily collect information and have a quick access to it. Forms also allow sending messages directly from Kantree, reducing email overload.
Here are 3 ways our team has used project forms, but you can of course customize them to fit your needs! [Learn more about managing project forms.]
1. Job applications
This is a time-saver for HR departments, tried-and-tested at our startup Digicoop!
Use Kantree forms in your recruiting process to allow submitting applications (CV, cover letter, portfolio samples etc.) and keep track of them easily.
How does it work? Once you've created an application form, get a link to it in Kantree and post it on your website. When someone submits information, a new card will be automatically created in Kantree, in a column chosen by you (e.g. new candidates).
After that, you or your team will be able to communicate with the applicant using comments in the card, without having to use email. When they reply, you will see their message directly in the same card. [See also: How to use Kantree for recruiting.]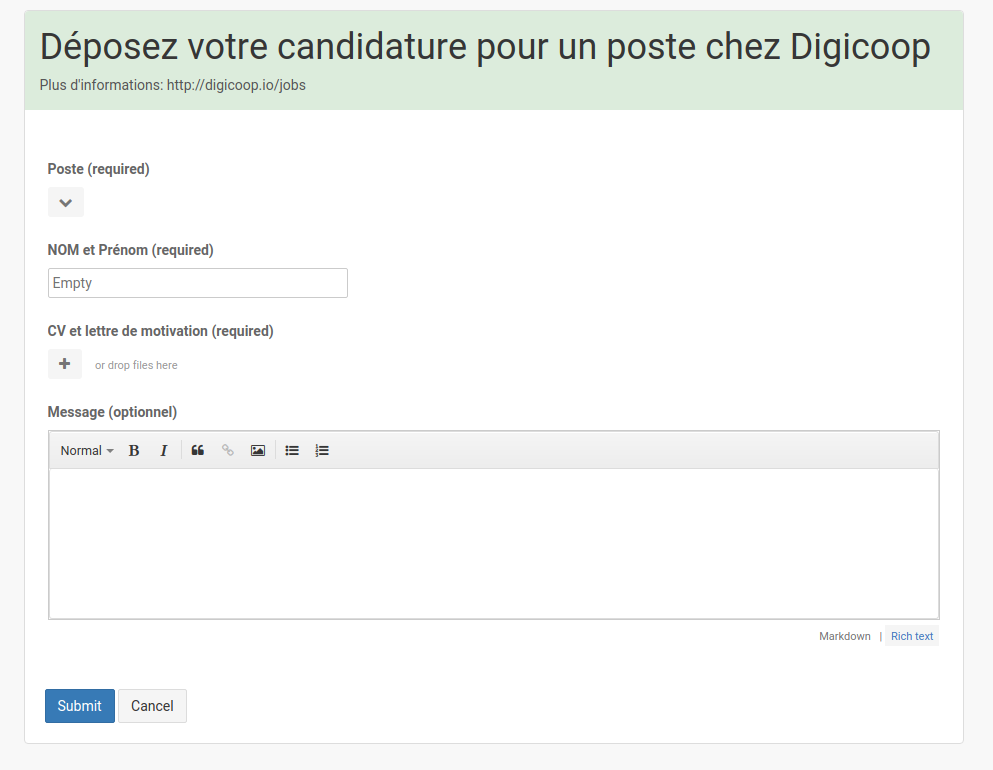 2. Customer feedback
If you work in sales, marketing, or the IT department, this should come in handy.
Whenever you need to easily collect information from customers or users, create a Kantree form and choose which data fields to include. This works similar to #1.
In our case, we use forms to allow users to report issues or give feedback on Kantree's functionality. A good example of that is our Kantree Roadmap.
The board shows the work we're currently doing and our planned features. Users can submit feedback through a form, which allows us to keep their ideas in one place and eventually incorporate them into Kantree. By sharing this roadmap, we keep our users in the know and give them a way to participate in the development of Kantree.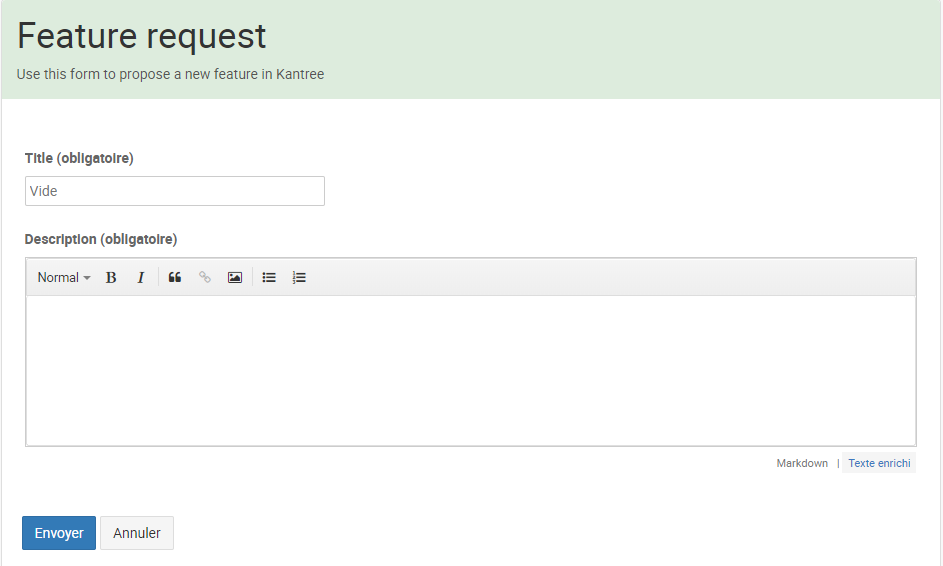 3. Contact page
When you replace traditional contact forms on your website with Kantree forms, you further cut down on email clutter.
This can be used by sales and business development departments. When a potential client contacts your organization, a card is created in a Kantree project (in our case, the sales dashboard). Just like in the case of applications and feedback forms, you can communicate with the sender directly from your project.
The form will integrate into your website seamlessly, i.e. the user experience will not be altered. There is nothing to hint that their message will create a map in Kantree.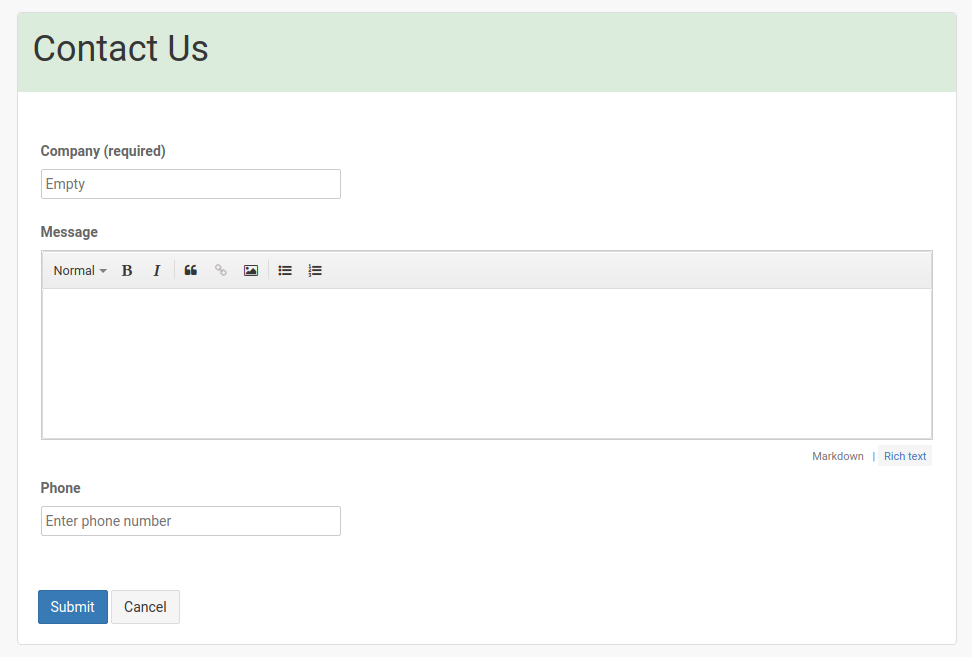 Questions? Send an email or tweet us at @kantreeapp.
---