Improving cross team collaboration with kanban
25/10/2021 - Updated on 18/07/2023 - Pola
Our company has been a worker cooperative since the beginning. This structure allows each team member to feel involved in Digicoop and have a meaningful impact on its future. What's more, co-op values call for a transparent, positive work environment that puts people first and encourages cross team collaboration to achieve common goals.
Prioritizing knowledge sharing within teams is not limited to cooperatives or tech companies. Any team, regardless of industry, can benefit from open communication.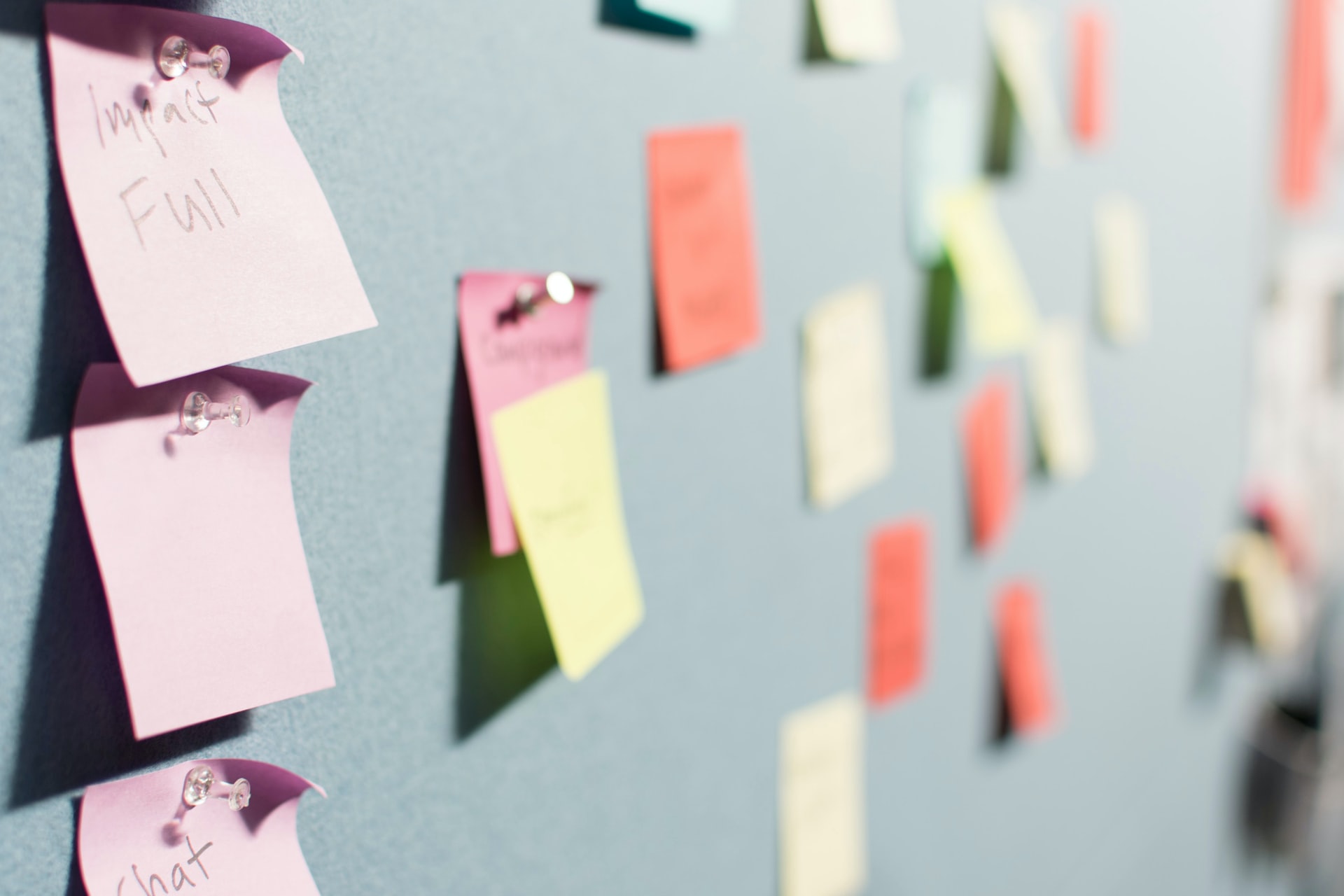 Tapping into collective intelligence starts by creating an ecosystem in which team members feel comfortable sharing ideas and experiences, discussing what works and what doesn't, and asking for input that will help them do their jobs well. 
Another prerequisite for effective knowledge sharing is having the right infrastructure in place, especially at a time when hybrid teams and flexible working are on the rise.  
In this article, we examine why cross team collaboration is crucial for modern businesses and how using kanban boards in Kantree can help improve it.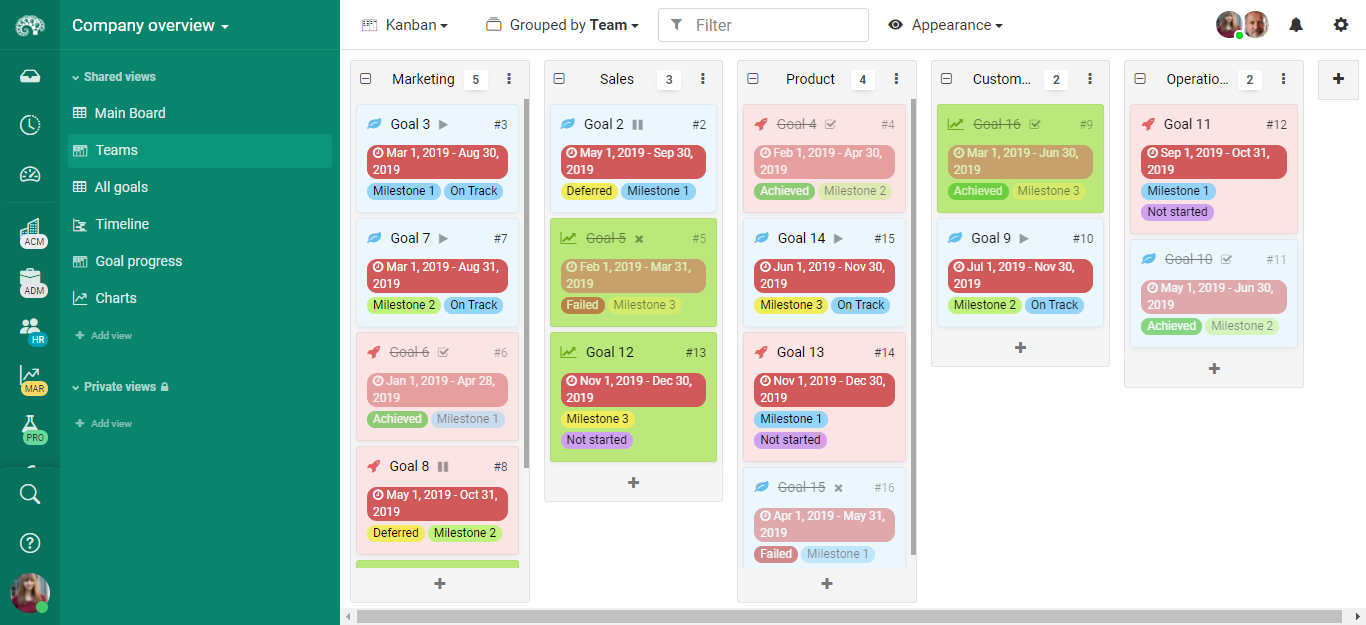 Fostering cross team collaboration is made easy with the right tools, such as a digital kanban board that is shared with all project members.
Why is cross team collaboration important?
In the wake of the pandemic and switching to remote work, many businesses have had to reexamine how they operate and keep their distributed teams on the same page.
Even though our company is remote-first, not being able to get together in person whenever we wanted to brainstorm led us to creating a new system of on-demand video calls, for the entire crew or teams working together on a project. 
In our experience, cross team collaboration leads to:
More frequent exchange of ideas, resulting in innovation across the company,
from more efficient internal processes to new products and services for clients;
Increased productivity, problem solving, and fewer bottlenecks in the workflow; 
Happier, more connected and engaged teams who enjoy working together; 
The ability to attract and keep the best talent, which in turns helps retain organizational knowledge when employees stay on the job; 
Sustainable growth and long-term success of the whole company. 
[Related reading: How Orano Group uses Kantree across teams]
What are the benefits of kanban for teamwork?
Among the main advantages of the kanban process is that it encourages transparency and continuous improvement. By using a shared visual board, team members get to: 
Visualize the workflow. Everyone can quickly get a good sense of what needs to be done thanks to the user-friendly design of kanban boards. In Kantree, color-coded columns represent each step in the process (such as "To do," "Doing," and "Done"), whereas cards are tasks that need to be completed at each stage.
Stay on course. Kanban lets you view all activity and spot issues early on in the process to be resolved quickly (e.g. incomplete data or too many tasks assigned to one team, which may delay moving to the next stage in the cycle).
Feel empowered. Since all project members have access to the kanban board, they all have a shared responsibility to move the project along. This creates accountability within teams and encourages efficient collaboration. 
[Further reading: To do, doing, done: Introduction to kanban methodology]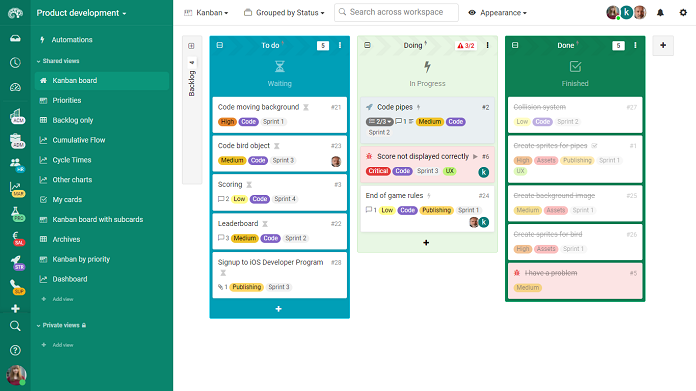 To do, doing, done: Using kanban boards creates a shared responsibility for team members, empowering them to collaborate closely to move the project along.
Using kanban for team knowledge sharing (real-life example)
In our company, as in many others nowadays, content is at the core of marketing communications efforts. It's a way for us to share product tips with existing Kantree users to improve their immediate experience (and increase client retention in the long term). It also allows us to communicate our unique selling points to potential customers.
However, in order for content marketing to be effective, it requires knowledge sharing within teams. The content and communication manager needs input from other team members to plan ahead and create content that is aligned with our strategic goals.
Knowing first-hand that kanban boards can be used as collective intelligence tools, we created an Editorial Calendar and invited everyone to the workspace.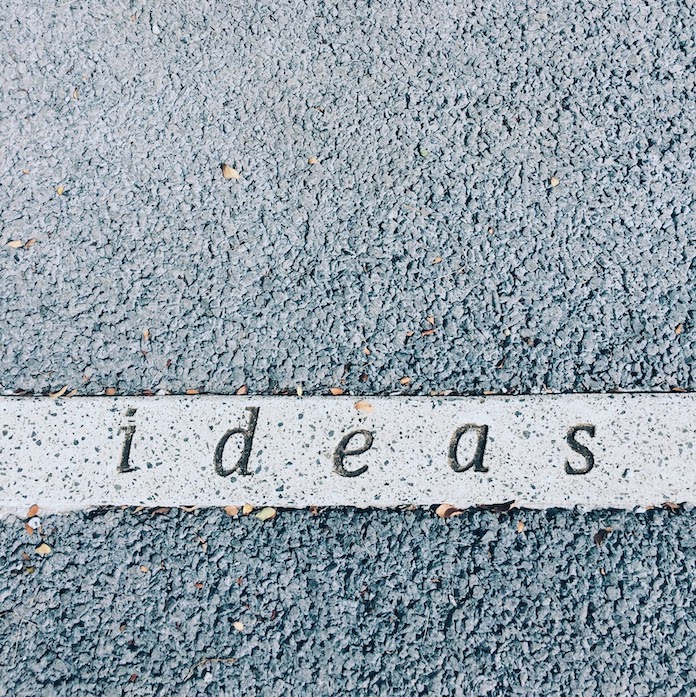 We use our editorial kanban board to:
Get suggestions from everyone, which are then stored as separate cards in the Content Ideas column. What it does: This way our content manager can plan more efficiently, produce targeted content, and not waste time chasing teammates for information. In our monthly meetings:

Developers notify of upcoming product releases that require a comprehensive promo package and therefore more lead-in time;
Client support relays common questions from users that may be best answered in the form of a blog article or help guide; 
Sales may have one-off content needs (e.g. promoting a product demo).



Have a quick overview of what content is planned for the next month and visualize the current workflow (we have several columns for that: Planned, Writing, Editing & Graphics, Scheduled, Published). What it does: The visual aspect is one of the advantages of the kanban process and helps us resolve any bottlenecks quickly (missing information, potential delays in the process etc.).
Know right away who needs to be assigned as a contributor. What it does: The idea is to produce the most comprehensive and user-friendly content, and having cross-team contributors can help enrich it (this could involve more technical information, multimedia, or translation for our bilingual blog).
Link via card relationships to corresponding cards in the Content Calendar with more information. What it does: It gives contributors easy access from a central place to the content tasks they are assigned to. While the Editorial Calendar deals with the big picture and helps to strategize and plan ahead, the Content Calendar is more specific and focused on day-to-day management of content pieces.  
[See also: 3 tips for how to set up a kanban board]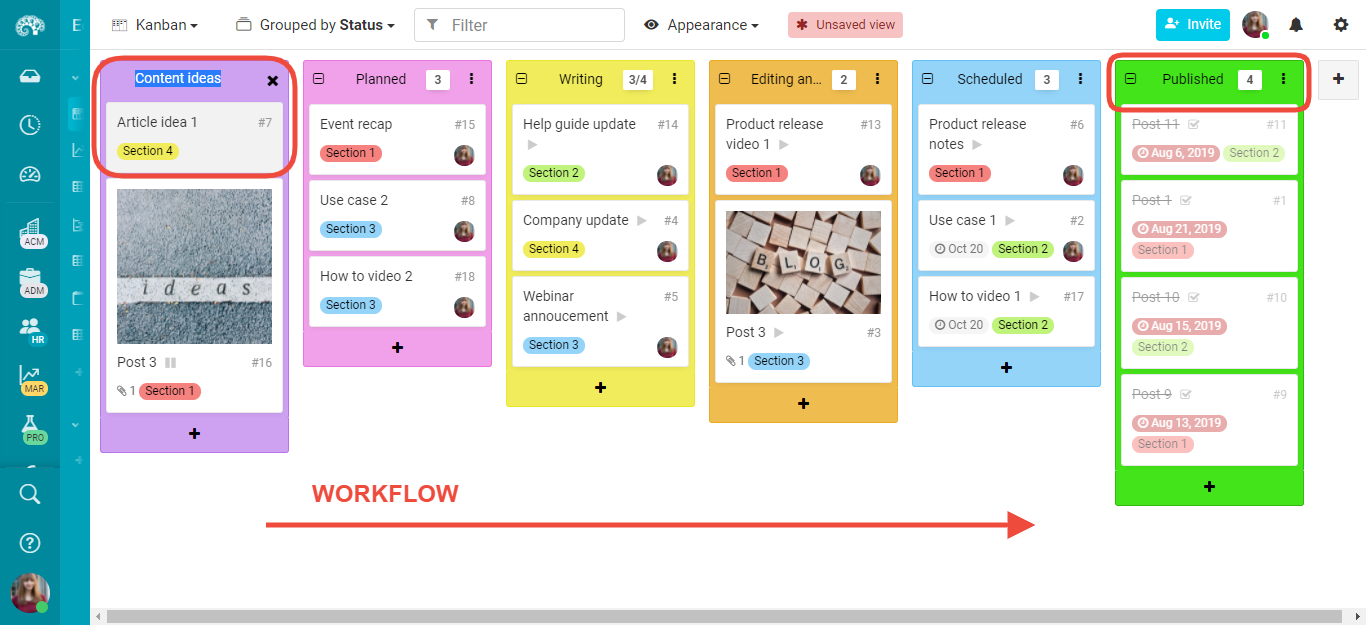 Kanban boards are collective intelligence tools. At Kantree, the Editorial Calendar includes input from all teams, which helps us plan ahead and move from Idea to Published efficiently.  
Try Kantree free for 15 days and get your teams connected. Questions? Email us.
---