2 must-use project templates for sales teams
18/02/2020 - Updated on 06/09/2021 - Pola
A growing number of Kantree users are startups and business development teams in larger companies. That's because Kantree is powerful enough to replace a dedicated sales tool (such as Pipefy) and can also be used for other project management, making it a cost-saving solution for growing your business.
We have previously covered how to use Kantree for sales, where we talked about generating and qualifying leads, communicating with your team and prospects email-free, and creating customized quick-access views.
Now, let's look at two must-have project templates for sales teams: the sales pipeline and competitor tracker. They allow you to quickly set up a project as a kanban board and are fully customizable.
Use this template to create a workflow for collecting and evaluating sales leads, plus keeping track of contract negotiations. On the sidebar, you can switch from the kanban to our pre-designed reporting tool for tracking goals and sales rep overload, or view your project as a calendar (no need to switch to a separate tool for that). We have also included a handy timeline view of deals to reactivate, which replaces an external Excel database of former clients and those with expiring contracts.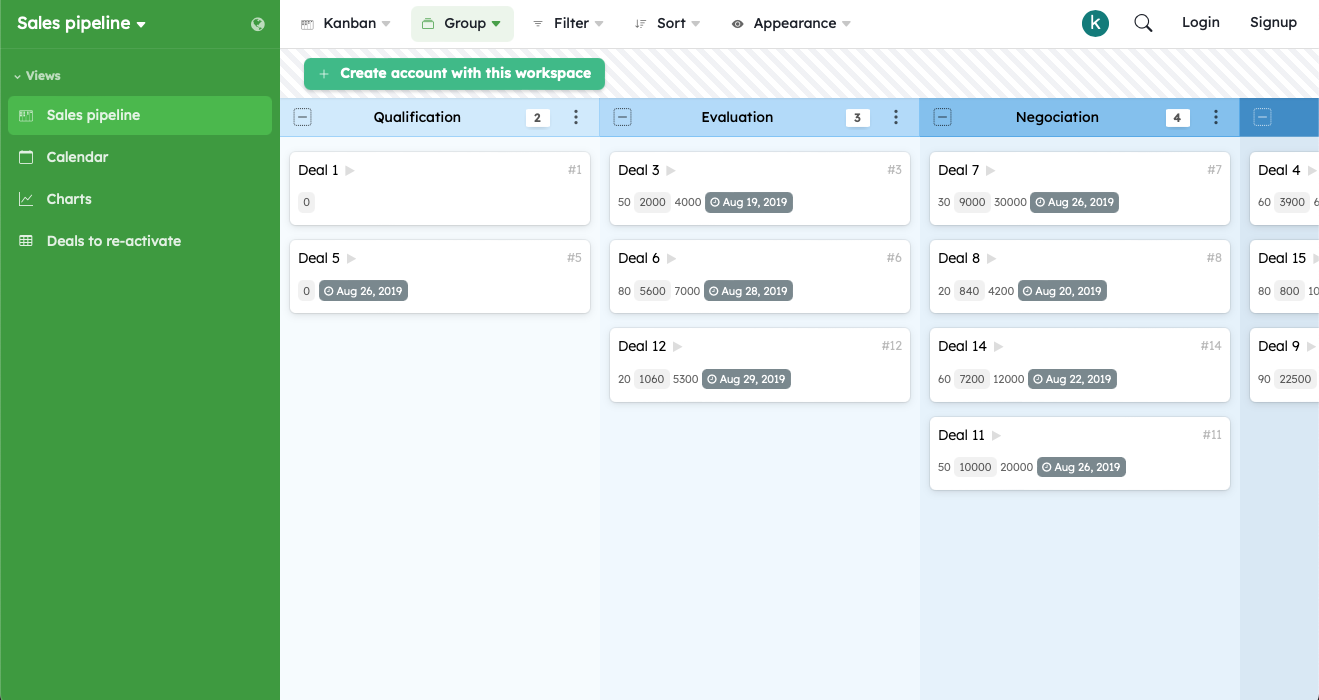 While the sales pipeline is your project HQ, the other must-have template for sales teams is the competitor tracker. It includes a powerful kanban with swimlanes to help you organize competitors by market share and competitiveness, all in one view. Need to see them separately? Switch views on the sidebar with a simple click. Or you can use the price range view to organize competitors by their rates. This template also has a time-saving report for feature usage tracking.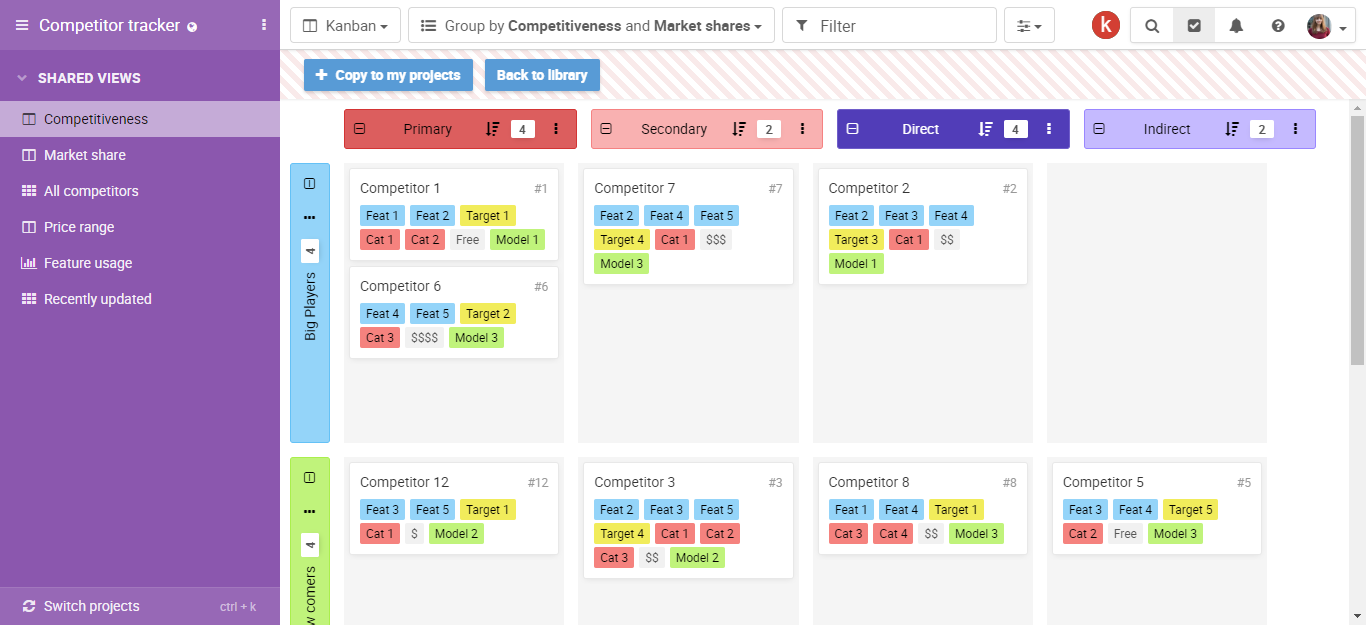 Getting started with templates
Once you select a template, save it by clicking "copy to my projects," then customize: write a project guideline, add tasks and deadlines, invite team members to collaborate, change column colors and captions etc. You're good to go!
Tip: Watch this 5-minute video (in French with English subtitles), which walks you through the template library and shows how to use our templates.
While you're here, check out these other useful resources:
Try Kantree free for 15 days and start managing projects on your own terms. Questions? Email us.
---