Redesigned Kantree forms with more editing power
18/06/2020 - Updated on 18/07/2023 - Jérémy, Pola
Around the time of the first coronavirus lockdown, we implemented a handful of Kantree features and long-awaited improvements: sub-card reordering, better importing capabilities, fixed-height swimlanes, custom calendar, and more.
If you missed them, catch up by reading our product updates here and here.
We're following up with this update, which brings a powerful new functionality to Kantree forms. It introduces editable request fields and associating request forms with existing cards in your workspace. 
We will go into more detail further in the article, but first some basics.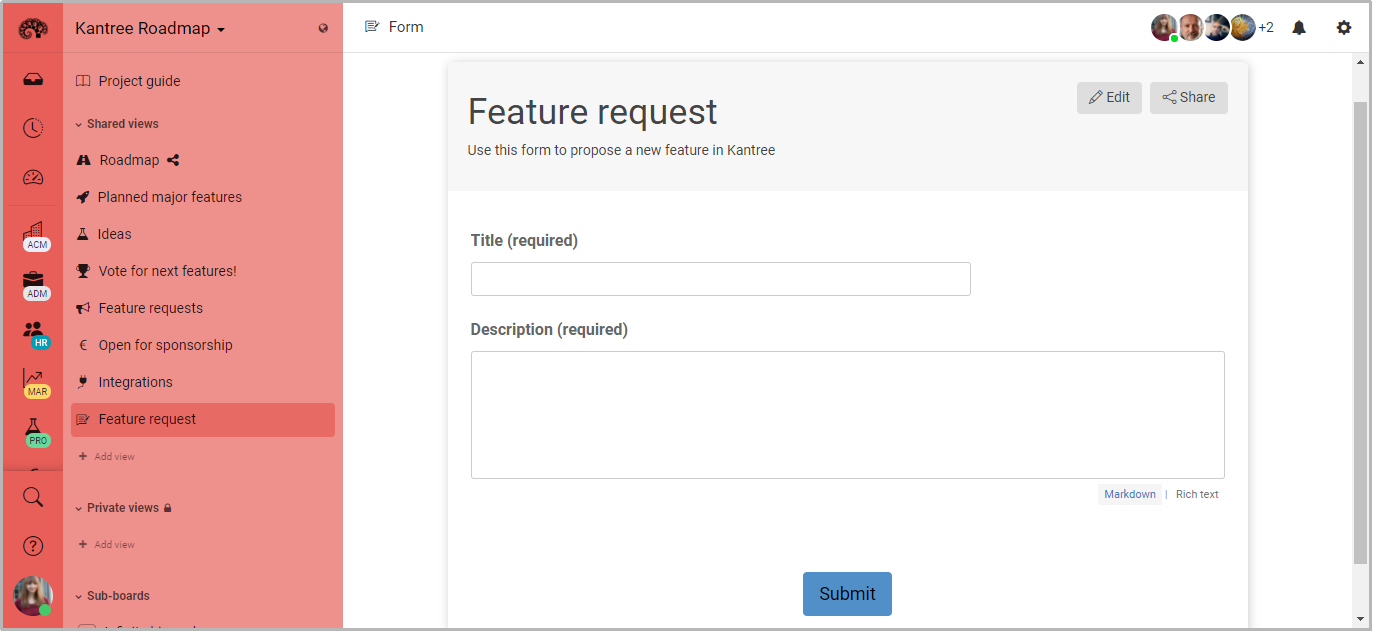 Shareable Kantree forms allow you to automatically add incoming data into your workspace as cards, eliminating the need for data entry and separate spreadsheets.
What are Kantree forms? A quick refresher
Kantree project forms are used for collecting and managing incoming requests: website bugs, job candidate information, project feedback from clients, requests for proposal (RFPs), content and feature ideas etc. 
Using this feature, you can quickly design publishable forms that will create cards in your workflow, e.g. a kanban board, making it easy to store and handle data. This eliminates the need for spreadsheets and time-consuming data entry.
[See also: Workflow automation gets an upgrade]
Forms can be shared with your team or be open to "external" people (e.g. clients or project partners) and even anonymous users, such as applicants. 
When someone submits a form, they receive a tracking page where they can monitor the status of their request and communicate with project members.
The following video shows how to get started with forms:
What's new in Kantree forms?
Up to this point, users would fill out a form posted online and Kantree would create a new card associated with the request, usually in a table or kanban board. With this update, you can work in the opposite direction. 
You can now take a card (new or existing one) and then, by associating it with a request form, have Kantree create a new request using the content of the card.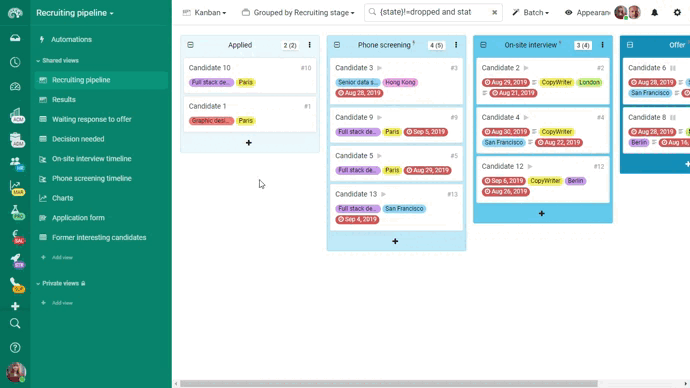 In other words, Kantree pre-fills the form for the user. And when they receive an email containing the URL of the request tracking page, they will be able to edit fields, for instance add files and messages. You won't need email to contact them.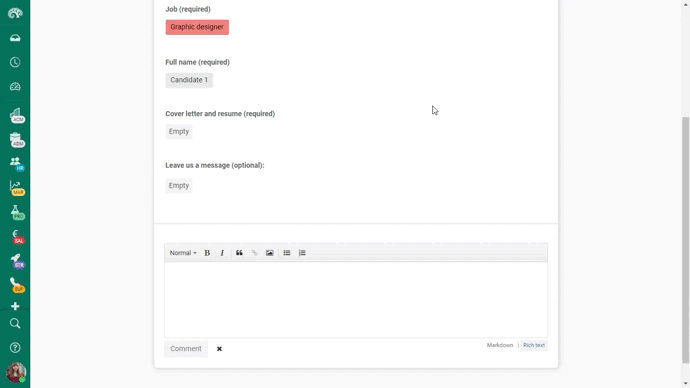 Example: Say you work in Human Resources and you're recruiting a new team member. You already have a card in Kantree with their contact information and CV or resume, now you'd like them to submit additional details (e.g. portfolio samples, references) and you'd like those files to appear in the card.
To make it easy for both you and the candidate, all you have to do is go to the menu in the top right-hand corner and click 'Create a request," then select which form to associate with the card and add an email address of the recipient. 
The fact that responses are editable after the form is filled out the first time facilitates interactions. That's the goal of this new feature: to help streamline your communication, keep files in one place, and further cut down on email clutter. All this contributes to a smoother project management process.
[See also: Improving cross team collaboration with kanban]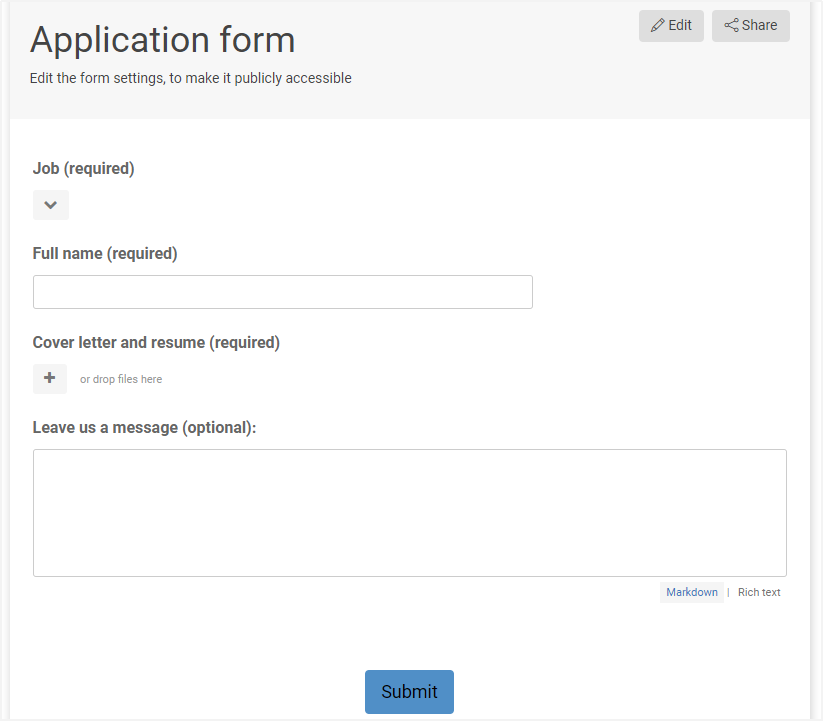 Forms can be used by e.g. HR departments for communicating with job candidates directly from the workspace.
Follow our public roadmap and take part in building Kantree! Members can submit ideas and comment on in-progress items. Questions? Email us.
---