20/05/2020 - Updated on 15/12/2022 - Jérémy, Pola
As more teams started moving to remote work, our team has been busy talking to users and tweaking Kantree here and there. We talk about a few new features in the April 2020 product update and now we'd like to show you the latest changes.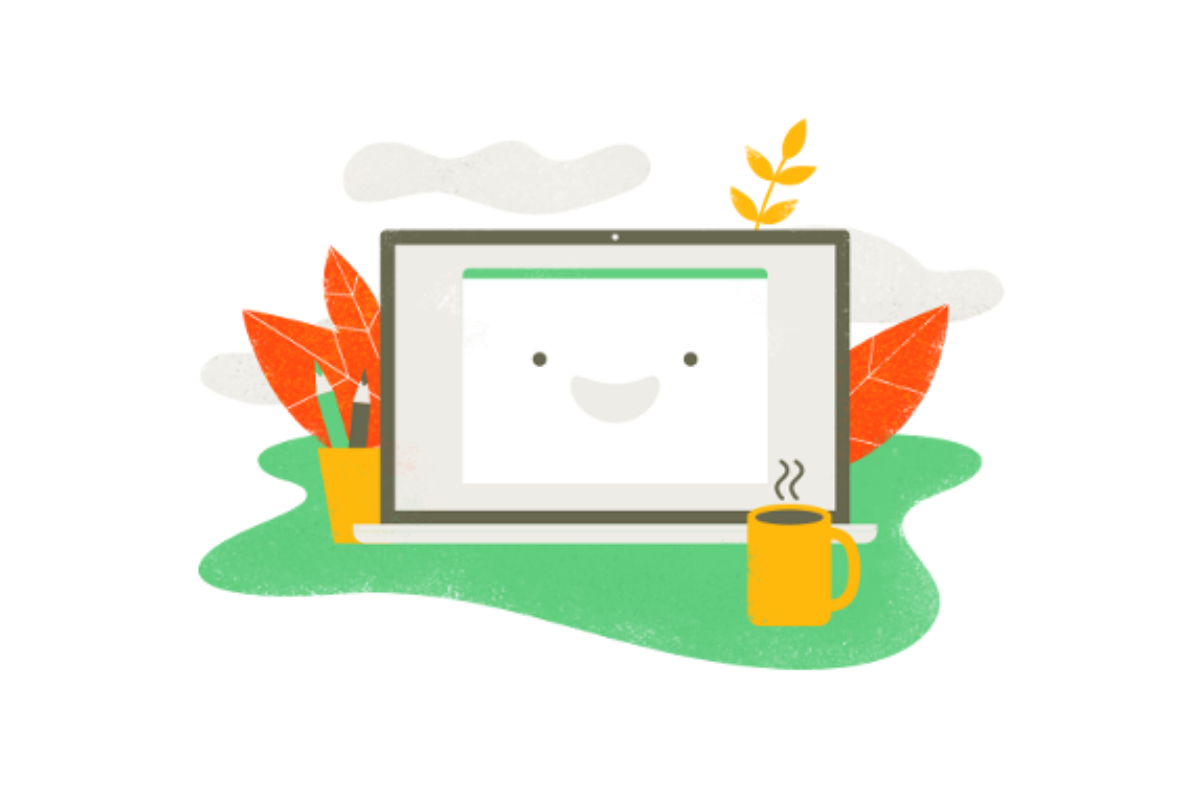 Fixed-height swimlanes
For those of you who display lots of cards in your swimlanes, here's a quick way to fix their height. Click on the view options menu and uncheck "Adapt swimlanes height to content." That's it!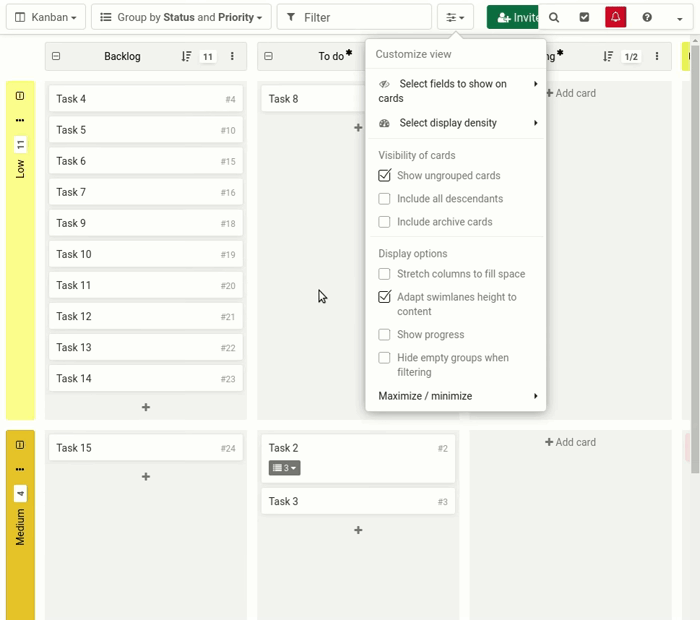 Reuse previous mappings when importing
When you import data from a spreadsheet, Kantree asks you to select which columns map to which fields. We now save your previous selection, so you don't have to redo it every time!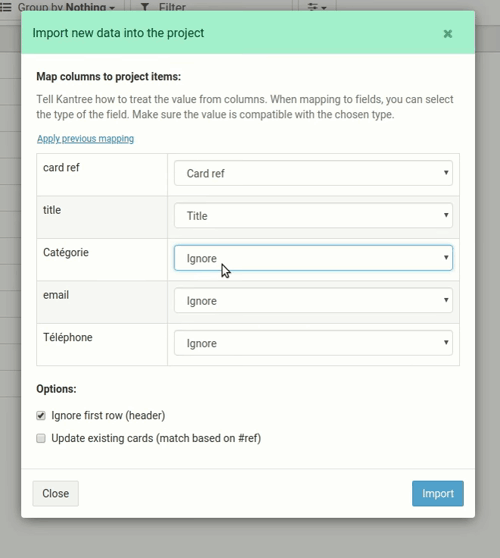 Better error handling when importing from spreadsheets
With this update, Kantree will try to import all rows of your spreadsheet, even if it encounters errors during the process. Previously, an error would cancel the import, which caused some frustration.
Errors will now be displayed at the end of your process. They are often due to a cell containing data with the wrong format for the selected field. You can import your spreadsheet again after fixing it.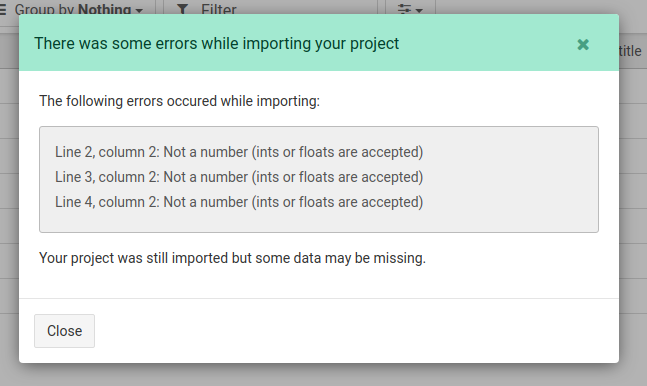 Select any field as matching value when updating from a spreadsheet
Updating a project using a spreadsheet has been possible for a while, but you had to have a column with the card reference to match existing cards. This is no longer necessary, as you can now choose which field will be used for matching.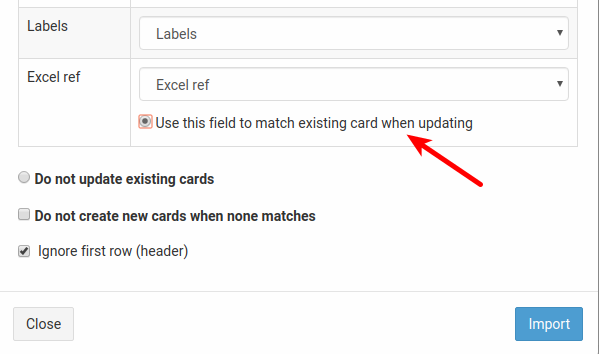 "Send email" auto action improved
Now you can automatically send custom emails to assignees with the improved send email auto actions. Once you've set this up, card assignees will receive your custom email automatically when you move cards to the given column.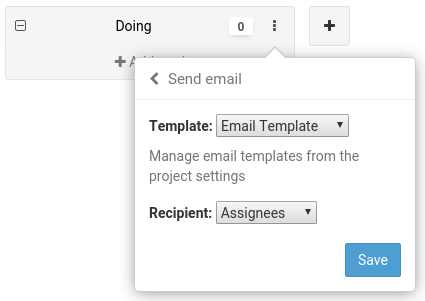 New mode icons
You may have noticed that there are new icons in the visualization mode menu. We've refreshed our icons with more precise ones!

Note about Internet Explorer
With this release, we're officially dropping our support for Internet Explorer 11 and older versions. Kantree will still be usable in IE, but you might experience issues with some features and you'll see a red warning banner at the top of the screen. Read more about browser support in the User Guide.
Follow our public roadmap and be a part of building Kantree! Members can submit ideas and comment on in-progress items. Questions? Send us an email.
---