How to use Kantree for recruiting
04/04/2019 - Updated on 09/09/2022 - Pola
Human Resources managers are among key players in a company's growth. Building high-performing, engaged teams starts with the recruiting process. Therefore, HR teams need to constantly stay on top of things.
So how do you get (and stay) organized? Juggling emails, spreadsheets, schedules etc. can be time consuming and frustrating. And if you're a remote-first business with a global pool of candidates, things can be even trickier. But they don't have to be.
Use Kantree as your recruiting hub, an all-in-one tool for collecting and storing applications, talking to candidates, scheduling interviews, tracking progress, and keeping your team in the loop. Kantree saves you time by streamlining the workflow.
Here are five ways to use Kantree throughout the hiring process, by means of our intuitive kanban board. The best part? You can easily customize any project to fit your needs. [See also how one of our clients uses Kantree for HR management.]
Create a new recruiting project
To quickly set up a new project, use one of our built-in templates. Then visualize your workflow by adding candidates to columns (one card equals one candidate) and add attributes to your cards (recruiter in charge, job, salary expectations etc.). Each type of card will have the same attributes, no need to repeat the process. [Learn more about editing and customizing cards.]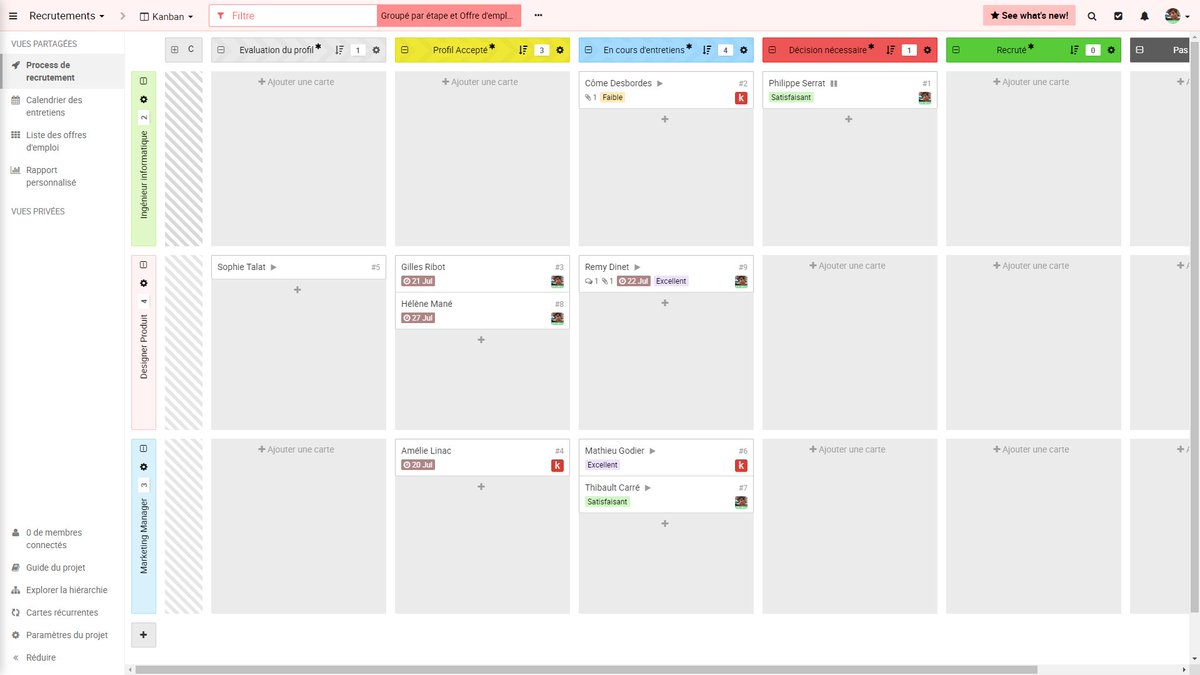 Invite your HR team
Add members to the recruiting process and start managing it together, in one place. No need for separate emails or spreadsheets. You can talk to your team in real time, tag their name to bring them into the discussion, and subscribe to tasks to get notified of any changes. Users can have different roles, which define what they are allowed to do. [Learn about managing permissions.]
Create a public application form
This one is a real time-saver. In order to allow submitting applications and easily keep track of them, create custom forms within Kantree.
After you choose which fields will be visible to applicants, get a link to the form and add it to your website. When candidates submit a form, they will automatically create a new card within Kantree, in the group you initially designate (e.g. new candidates). The power of automation! [Read about managing project forms.]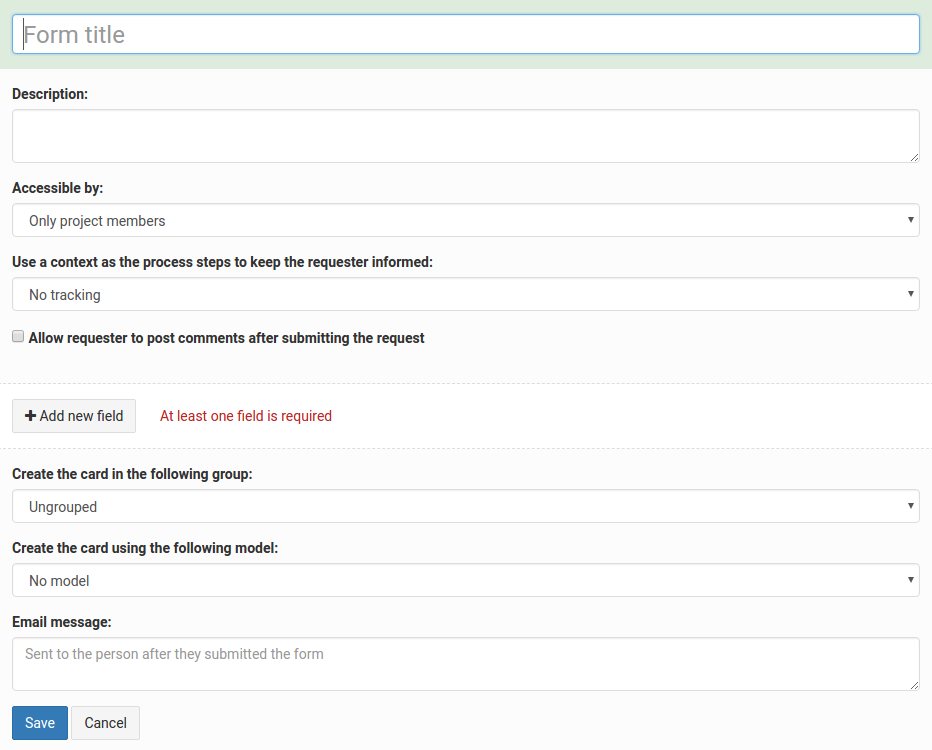 Talk to candidates easily via comments
Once a card is created within your project, you can communicate with candidates using comments in the card, eliminating the need to email them separately. After you submit a comment, the candidate will get an email notification. When they reply, you will see a comment directly in their card. And when they get accepted, Kantree will send them an email and automatically update their application page.
Did you know? Kantree has a calendar with an easy date-setting feature. Use it to schedule and keep track of interviews and their outcomes.
Sort candidates by custom filters
Sifting through applications can be quick! All you have to do is create custom filters, based on your specific needs. They could be regions where candidates are from, salary requirements, a recruiter in charge, etc. You can also create a quick access to the configured views in your process (e.g. see only accepted applicants.)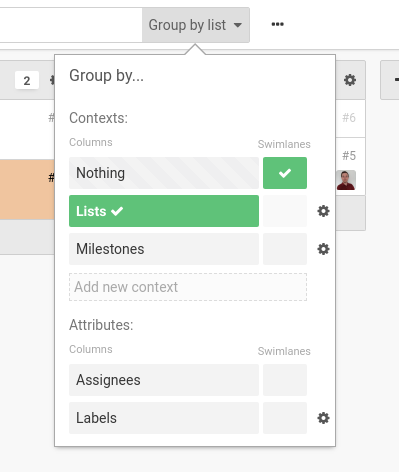 You don't need tech knowledge to use our visual board. Watch the video to see how easy it is to create any HR process in Kantree. For detailed instructions, see our User Guide. [Read also: 3 tips to set up an efficient Kanban board.]
Do you have a success story of using Kantree for recruitment? Send us an email and maybe we'll include your case in a future post.
---