How Worldchefs uses Kantree for IT project management
04/04/2022 - Updated on 19/07/2023 - Pola
Worldchefs - World Association of Chefs' Societies - is a global network of 110 chefs associations. They provide support to culinary professionals in terms of education, professional development, and networking. They also set standards for culinary competitions and run programs aimed at relieving food poverty and promoting food sustainability.
The network was founded in 1928 at the Sorbonne University in Paris. Perhaps it's fitting that for IT project management, they turned to a tool made in Paris - Kantree. 
Worldchefs has been with us almost from the start. Initially, they only managed meetings with Kantree, but in early 2019 they adopted our platform for information technology project management. They're still among our power users today.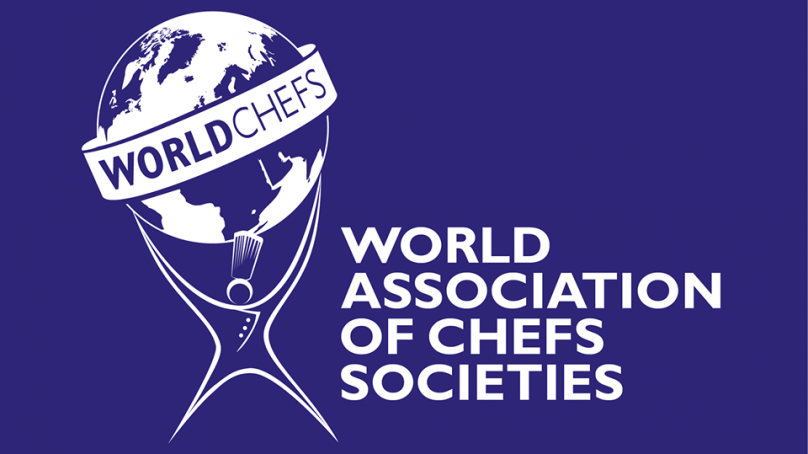 We spoke with Digital Product Manager Anand Kumar Shukla and Project & Event Manager Linh To about Kantree: how they use it, how it's made a difference in their project management, and what workflows are the most useful to their teams. 
What issues do you encounter in your IT project management?
Anand: Being a Digital Product Manager involves a lot of tech project management activities, which requires me to keep a track of a lot of things at once. And since I have more than one product to focus on, it makes the job even more complex. 
I work closely with our third-party IT vendor, so I always delegate tasks to them. On top of that, I get tasks assigned from my team as well. They're located in different countries and different time zones, and we have a large amount of projects for website development.
The issue we had was to keep track of all these tasks, to get an overview of them, and to effectively collaborate without losing focus on finishing the tasks. 
We also have a lot of files that we work with, coming from various colleagues and vendors. Before Kantree, we were using a different tool to get everything organized, things like sending a file to a team member or setting a deadline by which they're supposed to deliver - and it was a challenge. Then we moved to Kantree.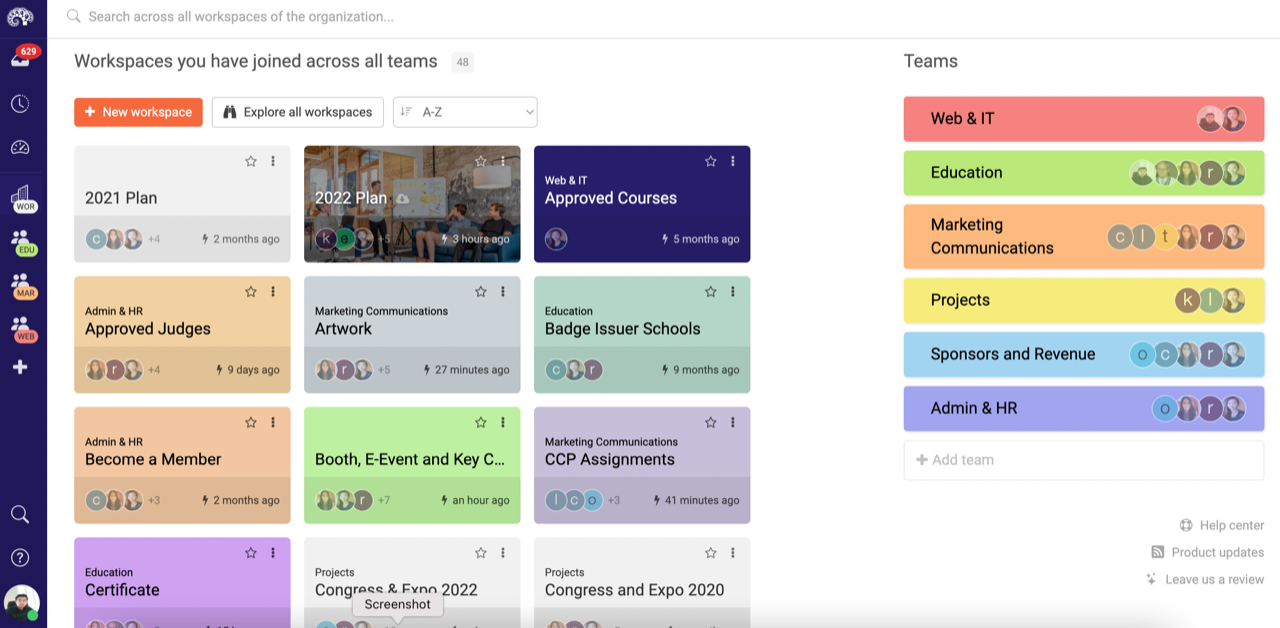 Worldchefs switched to Kantree in 2019 to handle complex IT project management, which involves keeping track of tasks, deadlines, and files of the internal team and outside vendors. "Kantree has helped me to reduce clutter and be organized," says Digital Product Manager, Anand Kumar Shukla. Image courtesy of Worldchefs.
How has Kantree helped you overcome these challenges?
Anand: We switched from Trello to Kantree for IT-related tasks, as it became evident that we needed a tool which could give us a detailed overview with features like custom views, dashboards, and timelines to be on top of the project and product management activities. Kantree has given us an upper hand with that. We can have different views, we can see what tasks have been assigned to which person, when the deadline is for them to deliver, etc. 
We can also do reports. I like the dashboard feature where we have a graphical representation of what's going on, who's got what to do, if someone's got too many tasks - we can actually divide them and think about how better we can assign them within the tech team. 
In short, Kantree has helped me to reduce clutter and be organized, because when you are organized, you can get more things done. 
Linh: I use Kantree a lot for internal and external communications. We manage several volunteer application forms in Kantree, and it's a good way for me to follow up on incoming applications.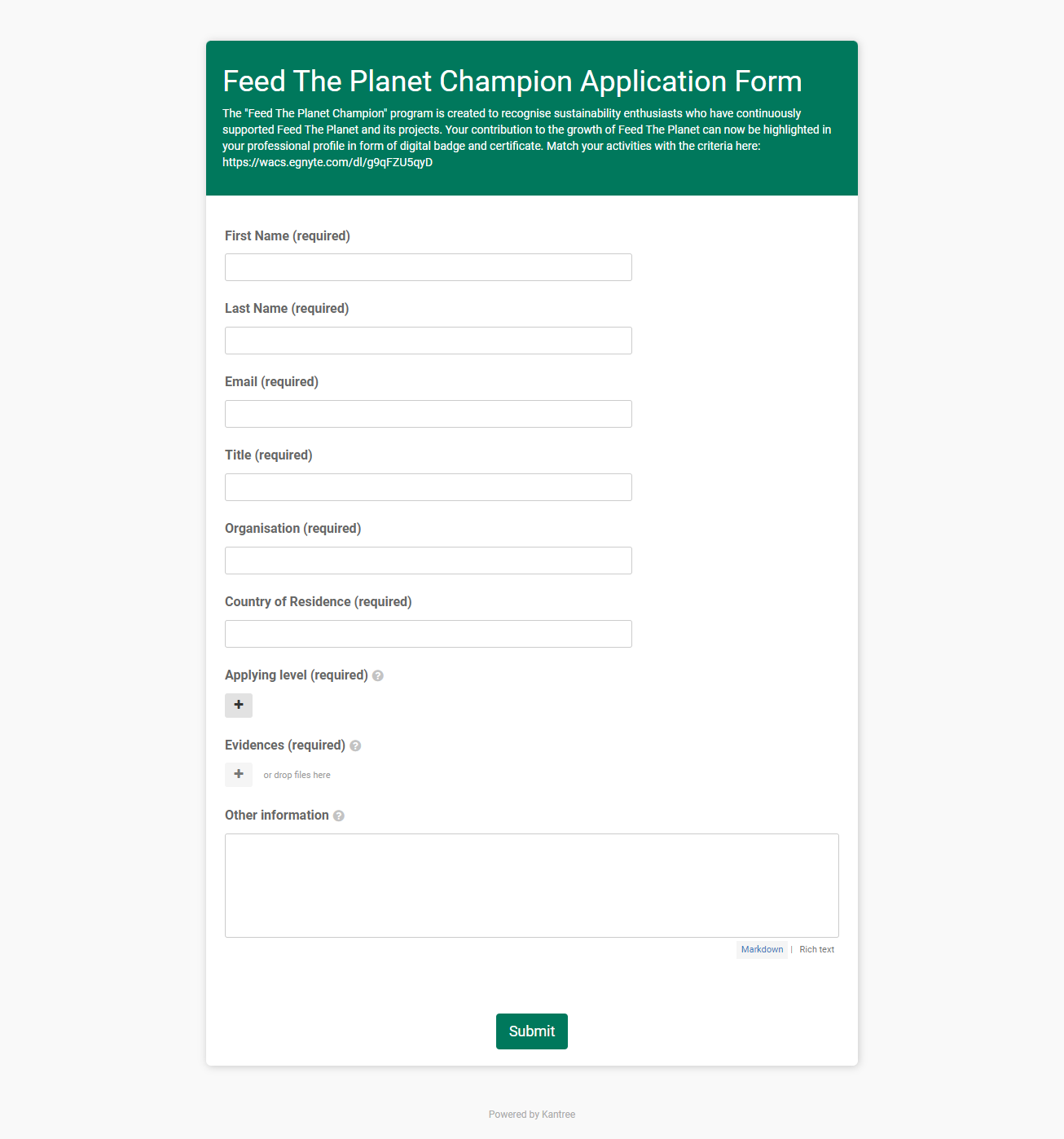 Worldchefs embeds Kantree forms on their website to collect volunteer applications and manage them directly in their workspace, without having to use third-party apps. [image]
What are your team's go-to workflows?
Anand: I personally like the kanban workflow and, as far as I know, most of my IT team members use it as well. Especially with the level of customization that can be done on the kanban workflow, it's amazing. It's like "to do, doing, done," but we have expanded that into tiles that make sense when it comes to website project management, for example wireframe creation, design, development, online testing. 
And we use the swimlane view to categorize the tasks (cards) even further. For example, not too long ago, we created a board after our planning for the year, and we used our swimlane structure for that. It's really clear to see the different stages for different cards in the project. And we have assigned people to them, so they can move the cards within the swimlanes. It's good, it gives me a good overview. 
Linh: For our events, we also use the calendar view quite a lot.
What's your favorite Kantree feature and why?
Linh: I really like the automations, the fact that we can save time by automating many of the repeated actions, it's very helpful. With our sustainability program, there are quite a lot of applications, for example for volunteer trainers and workshop facilitators. All that is managed in Kantree, and then I can simply follow up, or send them an approval or refusal - all the messages are automated and traceable in Kantree.
And what I find very useful is that I can also comment on a card and keep a record of our conversations with each applicant. It's a nice way to store information.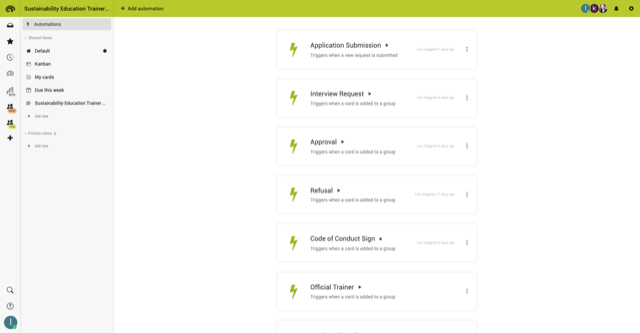 Worldchefs uses Kantree automations for managing recurring tasks and following up on volunteer applications, i.e. sending approved/rejected notifications. All messages are then traceable in Kantree. Image courtesy of Worldchefs.
Anand: Kantree 10.0 was a game changer. The new inbox is what I like the most, because it gives me an opportunity to respond to comments right from the home screen and I don't even have to go to the card.
This helps me with providing faster responses wherever required. The inbox is really good, I even commented on Twitter when Kantree posted about the launch. I like how you can customize it when you only want to see the updates when you scroll down or if you don't want to see the updates that you are not tagged in. 
I also like the sidebar navigation to switch between projects easily. You can see all the sub boards that you have within the company's big board.
Many thanks to Anand and Linh for sharing with us how Worldchefs uses Kantree for information technology project management. For more inspiration, read other client stories!
Not a Kantree user? Start your 15-day free trial and get your teams on the same page.
---