7 essential Kantree features for remote teams
28/03/2019 - Updated on 20/09/2021 - Pola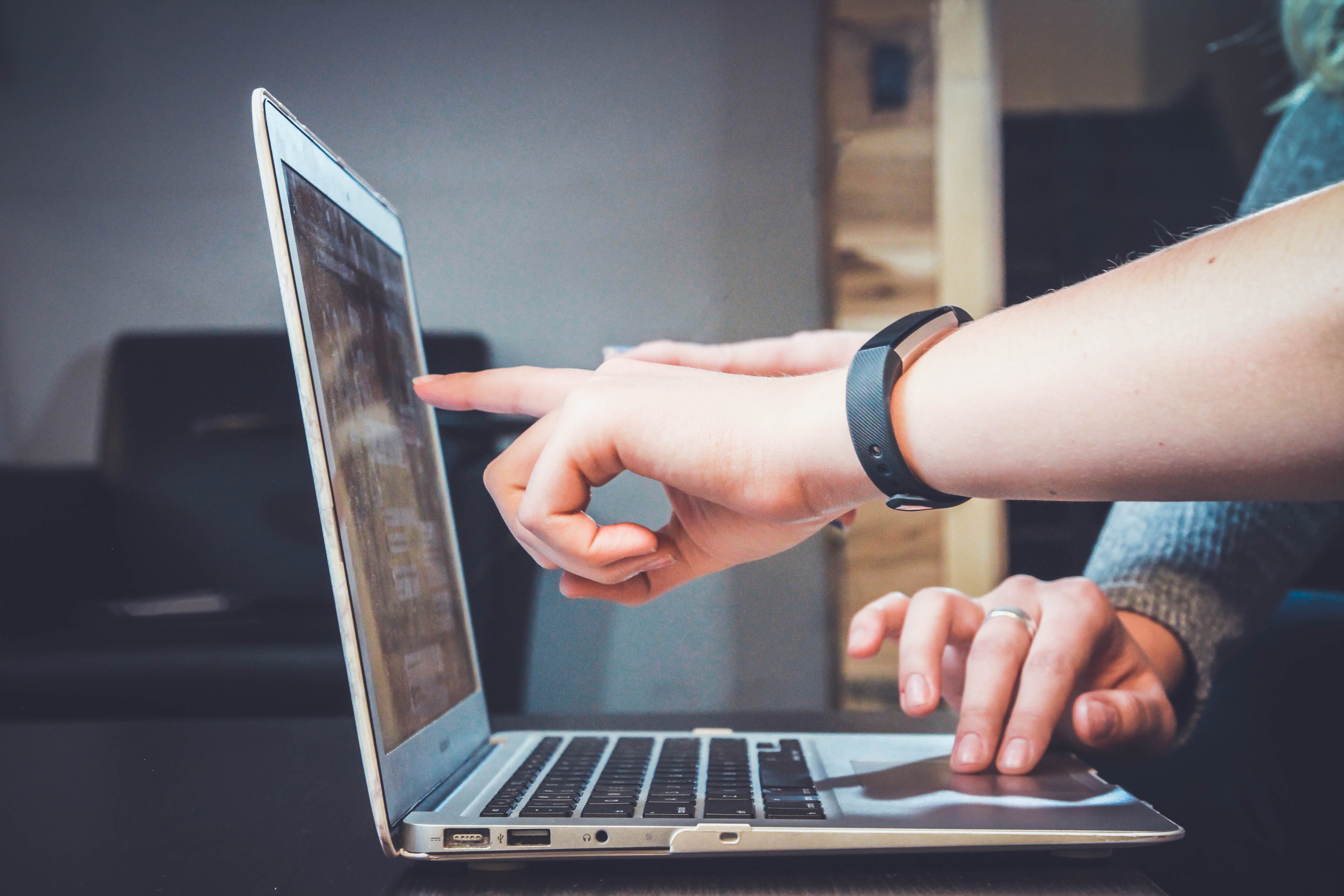 When you manage distributed teams, you need to make sure that remote employees feel as much part of your company as those in the office.
Whether your team members work from the couch, a neighborhood coffee shop, or the next desk over, they need access to the same information. In other words, all work needs to be digitized in a remote-first environment. Therefore, to make collaboration easy across locations, you need the right digital tools for remote teams.
Kantree 8.0 is packed with solutions that allow distributed teams to stay on the same page. It works on smartphones and tablets, in real time and offline. You can easily use it as an all-in-one tool for teamwork thanks to these 7 essential features:
1. Flexibility
When you digitize work, everything should be kept in one place, where everyone can interact in real time. Kantree's built-in flexibility allows you to share, organize, and work on any type of data.
How does it work? With easy-to-set up workflows and powerful custom fields, team members can digitize any process by themselves using our intuitive interface. Add rules, subscribe to tasks, exchange information with others, even create mini databases - whatever fits your needs. [Learn more about editing and customizing cards.]
2. Public and private projects
When Kantree is at the heart of your team's work, you won't get lost in email or chat threads. Depending on your needs, you can create public or private projects and invite collaborators (colleagues or external partners) to join them.
For example, instead of exchanging back-and-forth emails with clients, you can share project views with them via URL and give them access to update tasks. That way everyone will be on the same page, literally. [See how to best use our collaboration tool.]
3. Kanban and timeline views
When you have projects with deadlines and roadmaps (such as an event, product launch, or a marketing campaign), team members need to stay in sync.
Use Kantree's kanban board, with per-person swimlanes, to see who's in charge of what and how they're progressing. Our timeline views, on the other hand, let you see tasks in their proper sequence. [See also: 3 tips to sent up an efficient Kanban board.]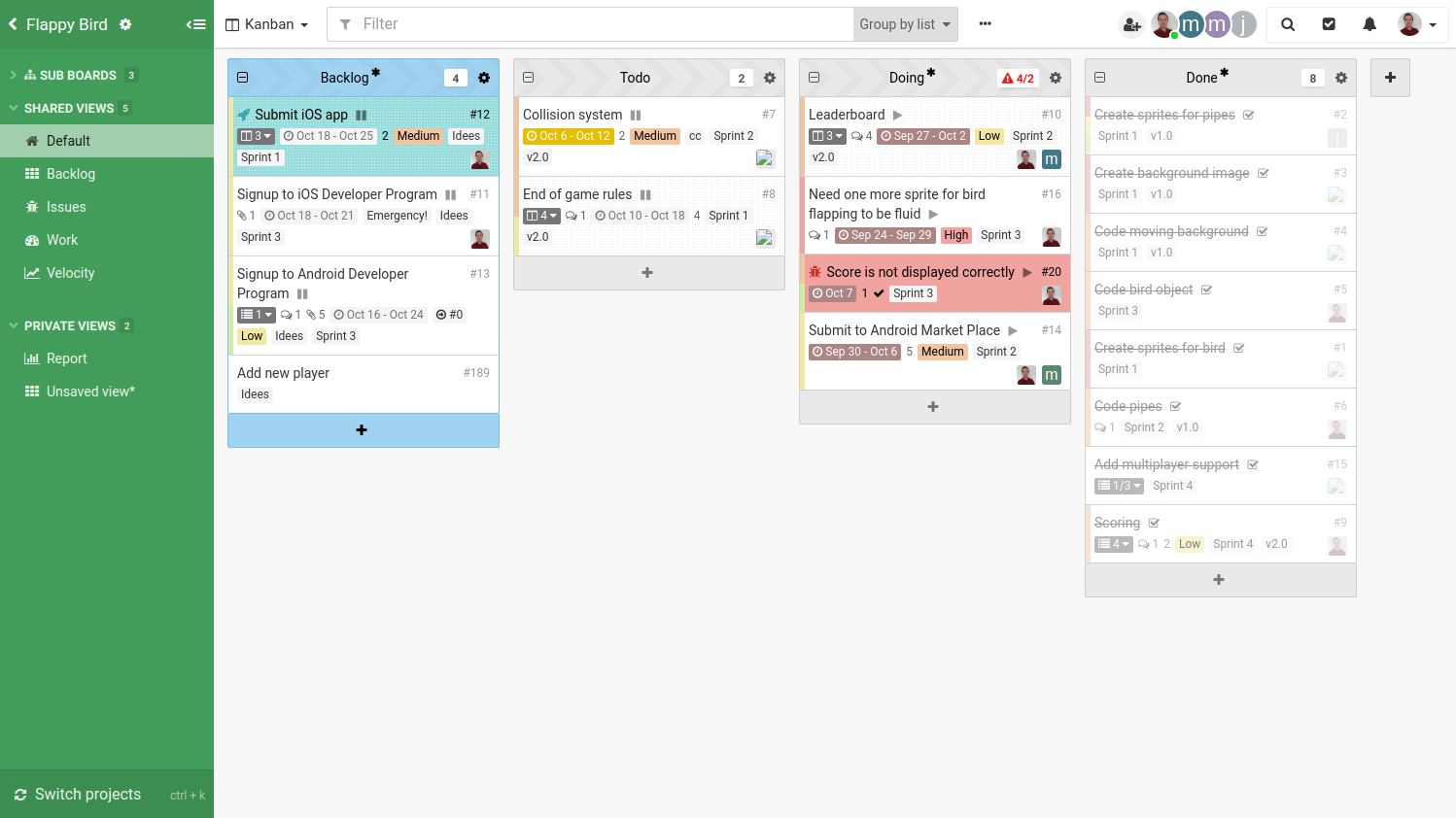 4. Visual reports
Keep your finger on the company pulse with our flexible reporting tool, using multi-colored charts and graphs. Reports let you quickly track both the progress of your shared projects and performance of remote teams. [Find out more about reporting.]
5. Notifications
With Kantree's notification center, email integration (see #6 below), and task reminders, all team communication is centralized. That way information won't get lost in the shuffle and you'll stay on top of deadlines. [Read: Don't forget anything with Kantree's task reminders.]
6. Third-party integration
Kantree easily integrates with your favorite services, such as Slack, Google Drive, Dropbox, and emails. You can also connect to hundreds of other tools using Zapier.
Thanks to this feature, remote teams can e.g. connect to Kantree using Google, attach Drive or Dropbox files to cards, or get notified of any changes to Kantree projects directly in Slack. [Learn how to customize Kantree with integrations.]
7. Offline & mobile access
No WiFi, no problem. Kantree saves projects locally, which means they stay accessible offline. You can also add new cards and submit comments on the go; changes will be synchronized once you connect again.
Away from your computer? Kantree works on all smartphones and tablets, iOS and Android, it's also optimized for mobile browsers and comes with offline support. [Download our app from the Apple Store or Google Play.]
Fun fact: One of our clients has remote teams in a nuclear plant, where WiFi is prohibited. They use Kantree on their phones to access offline to-do lists.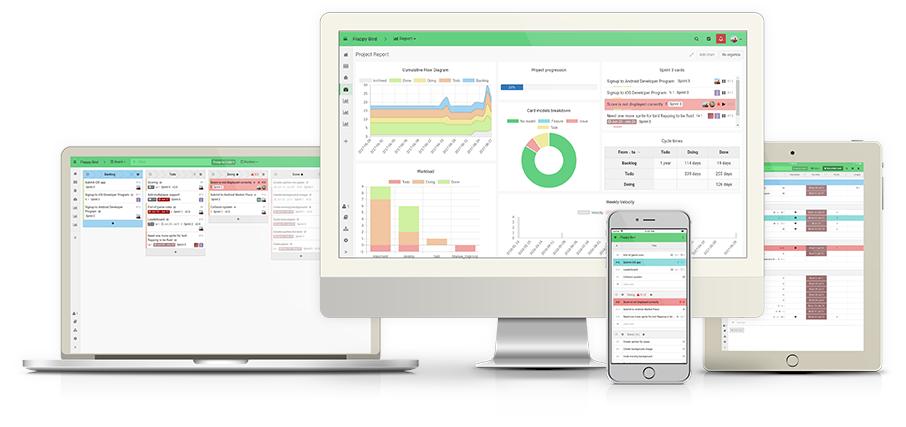 Do you have a success story of using Kantree to connect distributed teams? Send us an email and maybe we'll include your case in a future post.
---