Don't forget anything with Kantree's task reminders
04/09/2018 - Updated on 19/07/2023 - Jérémy
Today we're introducing a brand new feature in Kantree: card reminders! We are also changing the way card subscriptions work.
A new design for card subscriptions
Subscribe to a card's notifications by clicking on the bell icon in the top of a card. (You will be automatically subscribed to card you have created)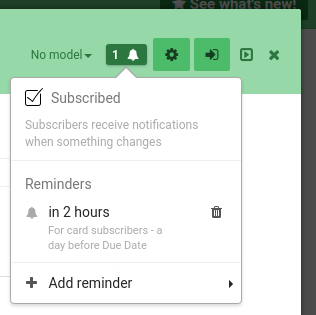 The bell will be striked-through if you're not subscribed.
Moreover, a notice will tell you if you are subscribed to a card through a group subscription.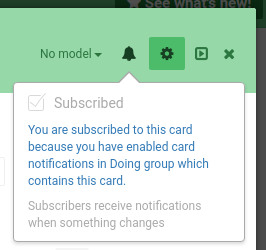 You can also toggle on/off email notification for the whole project in the settings.
Set reminders for your cards
In the previous screenshots, you may have noticed that you can now add reminders to your cards from the subscription menu.
Click on add reminder and you will be able to set up a reminder for any moment in the future.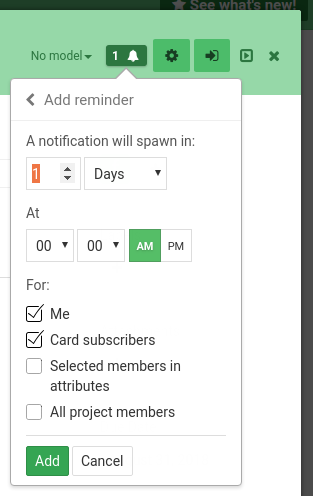 You can select specific recipients for your reminder as well.
Once the reminder date is reached, a notification is sent to the recipients in-app and also by email if they've enabled it.

If one or more reminders are running on a card, the bell icon is displayed as a badge.
Finally, date attributes will also send a reminder 24 hours before. This can be modified in the attribute settings.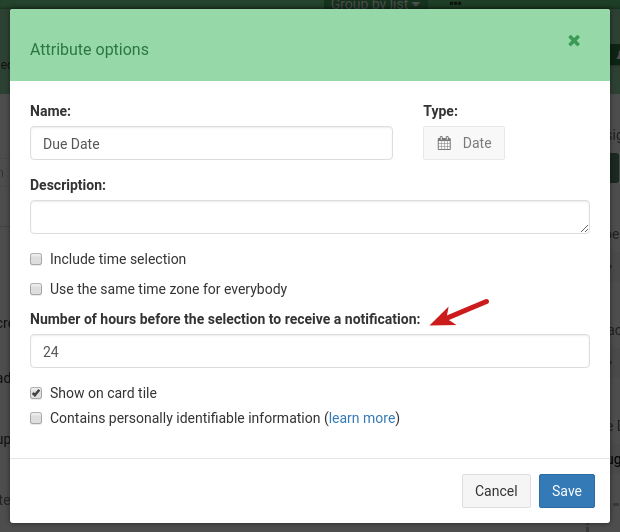 ---
We hope you will take advantage of this new feature in your projects. Thanks for your continuous support and feedback.
You can share your thoughts on this new feature on twitter @kantreeapp.
We're currently working on a major update of Kantree's layout and navigation. This is our first step towards better multi-project management. We can't wait to let you try it! Stay tuned!
---