Event recap: Café Kantree workshop at Orano Group
18/04/2019 - Updated on 19/07/2023 - Pola
Here at Kantree, we are all about facilitating collaboration. So when one of our Paris clients, Orano Group, suggested that we meet their team to demonstrate Kantree's functionality, we jumped at the opportunity. The result: a series of workshops called Café Kantree.
In March 2019, the Orano Digital Lab hosted the first session, focused on best practices for adopting agile methods of working and digital transformation. The second workshop, this time about reports, took place a month later. Team Kantree was represented by our co-founder Maxime and associate/CSO Bruno.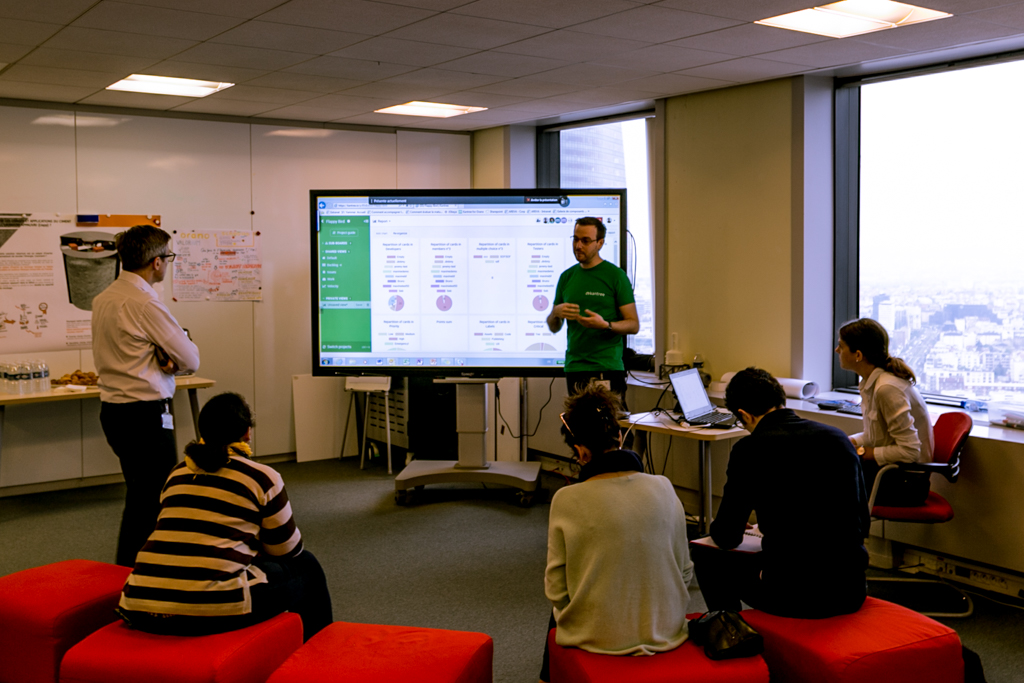 The second Café Kantree was a 1-hour long interactive session led by Maxime. Four people joined us on site, while 20 more participated via Skype.
Maxime covered various aspects of flexible reporting in Kantree: automatic reports, customization, using built-in and custom graphs, plus the use of KQL (that's Kantree Query Language, a powerful tool for filtering data). [Learn more about creating reports in Kantree.]
During the coffee-fueled Q&A session that followed, our team answered questions from users about reports and other Kantree features.
The feedback we received will help us further develop Kantree. You can participate too! We invite you to follow our public roadmap to suggest new features and comment on the work in progress. Collaboration, like we mentioned before.
See also: How Orano Group uses Kantree aross teams
Thank you to Orano Digital Lab for the opportunity to share Kantree with your team. Would you like to be next? Get in touch by email or tweet. We can host Café Kantree in your office or ours (Paris 11).
---