3 top kanban boards for HR departments
18/02/2020 - Updated on 18/07/2023 - Pola
HR and recruiting teams are among Kantree's power users. Tasked with building efficient and engaged teams, they are key players in a company's growth and need to stay on top of things at all times. Kantree helps them stay organized by acting as the project hub, limiting the number of emails, files, and spreadsheets to deal with. 
Whether you use an HR kanban board template or create a workflow from scratch, Kantree helps you practice an agile approach to recruitment.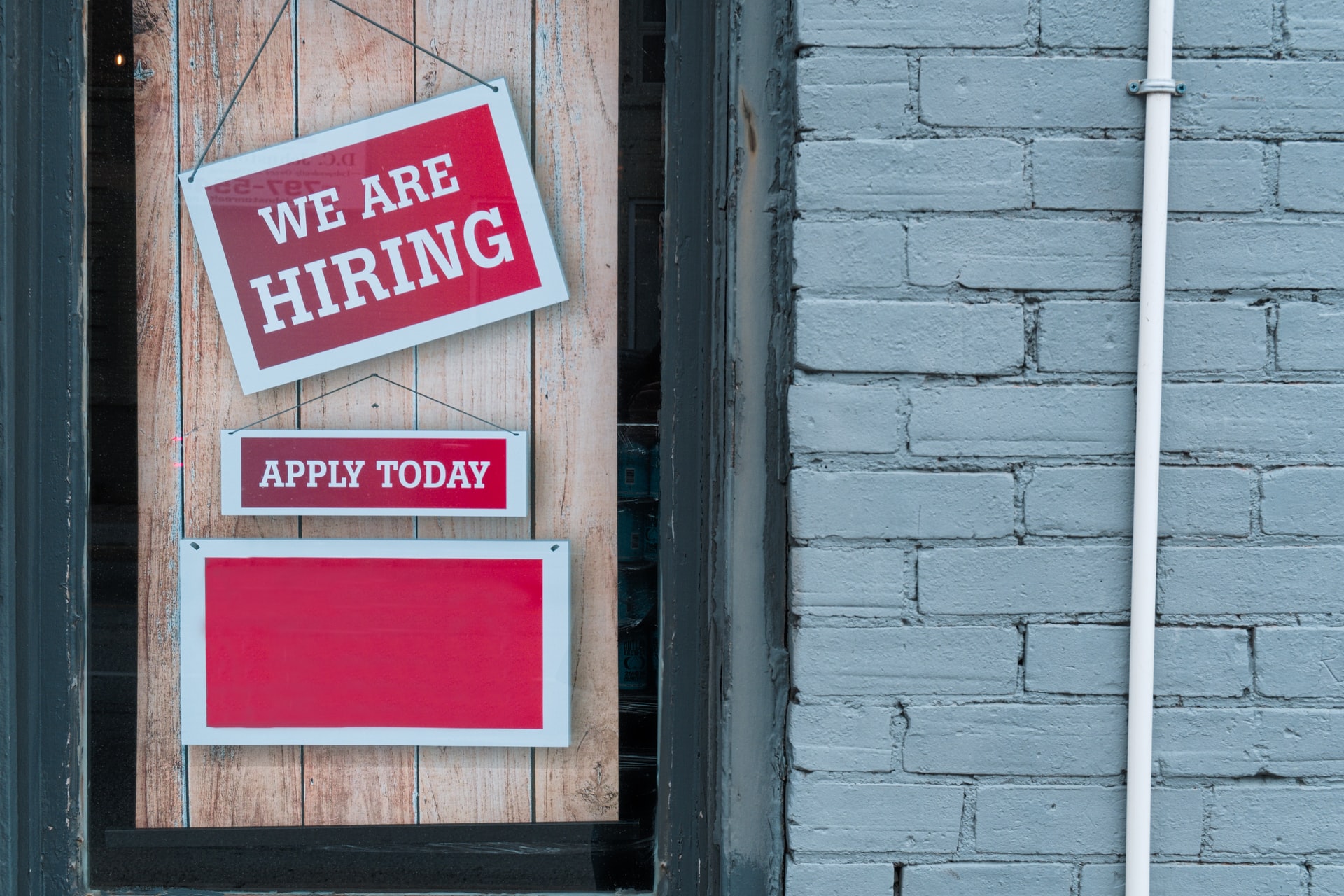 We have previously covered how to use Kantree for recruiting, which includes collecting and storing applications, talking to candidates, tracking interview progress, and sorting applications with our powerful custom filters. All in one place.
[Related reading: 5 processes HR teams can manage with Kantree]
This time, let's look at three top project templates for HR departments: the recruiting pipeline, employee onboarding, and expense tracking. They let you quickly create a kanban board that can be easily personalized.
This kanban board for recruitment is a great place to start. Use this template to create a workflow in just a few clicks, then populate it with candidate information. 
The pre-designed columns in this HR kanban board include applicant profiles, phone screening, on-site interview, and job offer.
In addition to the default kanban workflow, the template comes with several other views, such as a phone screening and on-site interview timeline, a "decision needed" table, a results board, and a reporting dashboard with many widget options. 
PRO TIP: You can design a job application form directly in Kantree, then post it on your website or social media. It will be displayed as another view in the project sidebar. When someone applies, Kantree will auto-create a card in your workspace and you'll be able to talk to them via comments. Quick and no emails!
[Further reading: How to set up and use Kantree project forms]
This HR kanban board template features a workflow with predefined columns: applicant profiles, phone screening, on-site interview, and job offer.
Another useful recruiting workflow template, this one has a kanban that lists all onboarding tasks, such as things to do before a new hire starts and things to do on their first day, in the first week etc. 
This template also lets you track onboarding progress, i.e. tasks to do, in progress, and completed. Click "By theme" on the project sidebar to get a cross-view of all onboarding tasks and their time frames, e.g. what paperwork needs to be signed on day 1, what account access should be given in the first week, and what meetings or training sessions need to be held in the first month.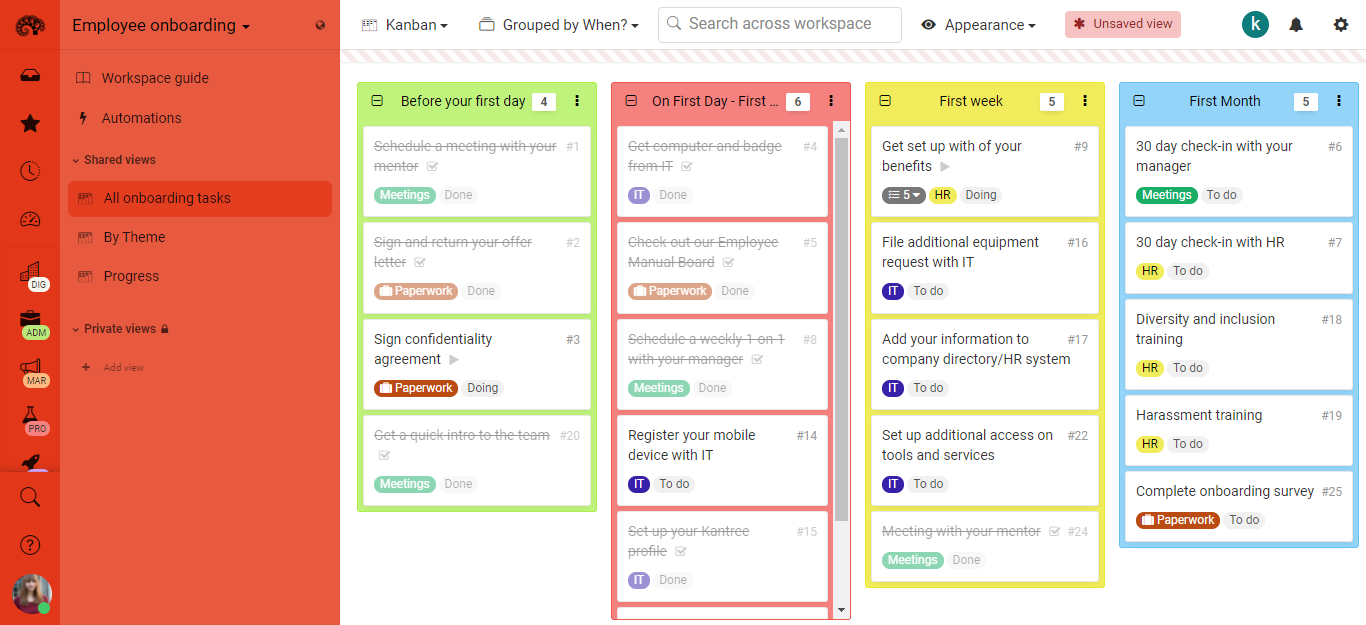 This onboarding template has a convenient cross-view of all tasks and their time frames.
This powerful template is full of pre-designed kanban boards that let you look at HR expenses from several angles: as a pipeline (expenses that are requested, in process, and paid), by priority level or category, by status and priority in one board (such as outstanding high-priority payments). 
We have also added a table view of all recruitment and HR-related expenses, which you can use instead of an Excel or Google spreadsheet. A visual built-in report (the "Charts" view in the sidebar) and expense submission form complete this practical board.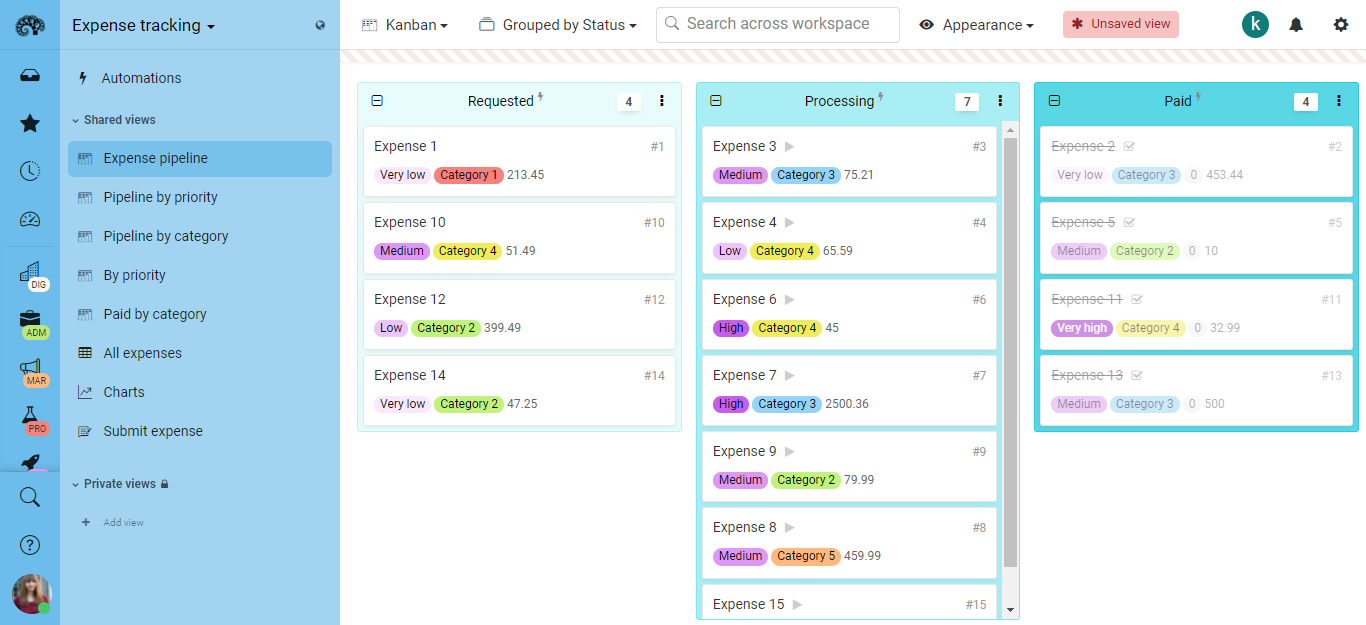 Track all your recruiting and HR expenses using our boards, which replace clunky spreadsheets.
Getting started with templates
To set up your recruiting workflow in a few clicks, follow these simple steps:
From the user menu in the bottom left corner of your screen, go to the template library. You can also click "Add workspace" on the home page of your organization.
After selecting a template, click "Use this template" to copy it to your workspace. In the pop-up window, give it a name and click "Create." 
After that, you will be able to organize the workspace however you like: add project guidelines, tasks and deadlines, change column titles and colors, invite others to collaborate etc. That's it!
Watch this 5-minute video featuring our Community Manager, who shows you how to use our project template library to create your workspace.
Try Kantree free for 15 days and start managing projects on your own terms. Questions? Email us.
---