18/03/2019 - Updated on 18/07/2023 - Maxime
We are happy to announce Kantree 8.0, featuring a lot of improvements to the server side and some long-awaited features.
After four years of fast development, a big cleanup was needed, as technical debt was starting to seriously pile up. We actually waited too long and it lead to major issues at the beginning of Febuary, which we are truly sorry about. Fortunately, we had been working on the new version since last autumn and it was finally put into production during the first half of Febuary. It includes much better error reporting capabilities, allowing us to detect issues early-on and be much more proactive.
Generally speaking, this new version is more stable and gives us a solid fundation to continue building Kantree.
Kantree 8.0 is now also available for on-premise customers. This new version uses a new configuration file format in a new location, which means breaking changes when updating. Read more about it in our migration guide. Support for SAML2 is finally available!
Preview video and PDF files
You can now preview video and PDF files directly from Kantree, no need to download them!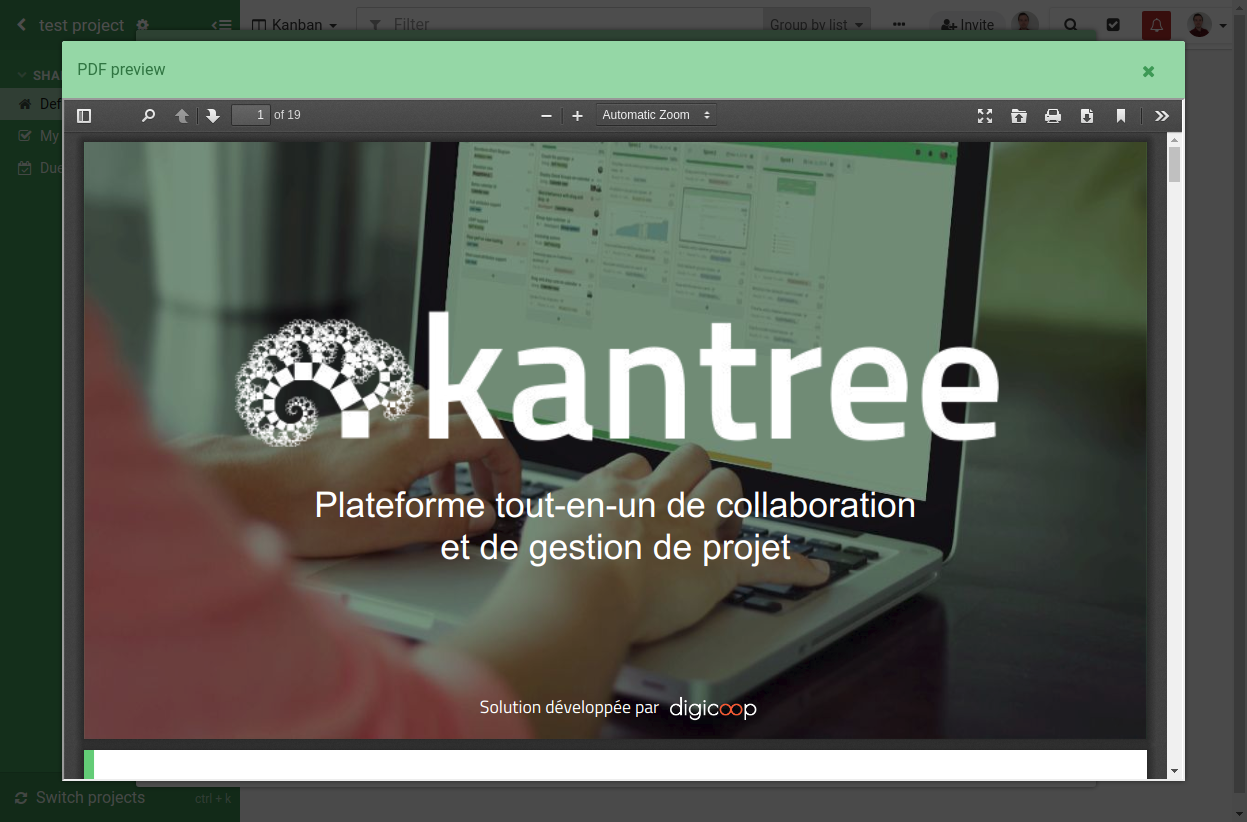 Share views via URL
We first added the possibility to share individual cards last year. You can now share whole views easily. Sharing views is safe and only includes the data visible in the view.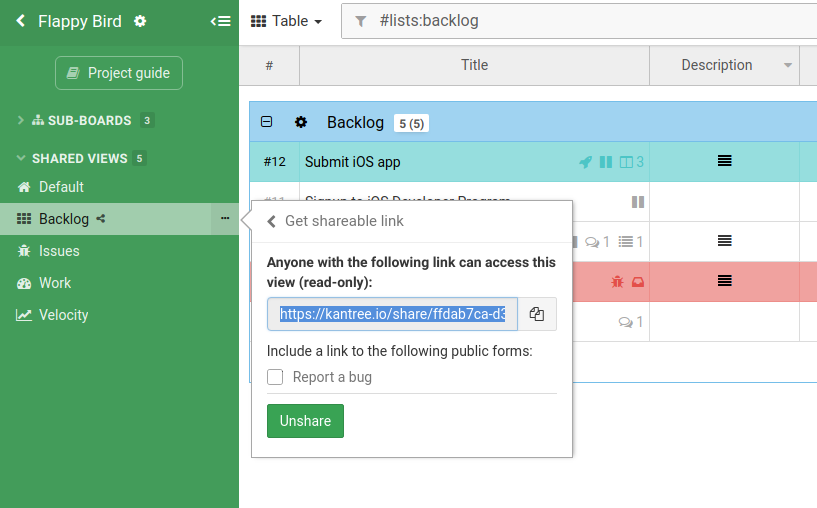 Anybody with the link will be able to access the view. It has never been easier to share limited data with customers or any external members.
Global views in BETA
Global views are available in BETA version starting now. At the moment, they are only accessible via the search page, as we continue to add features and polish the user experience surrounding them.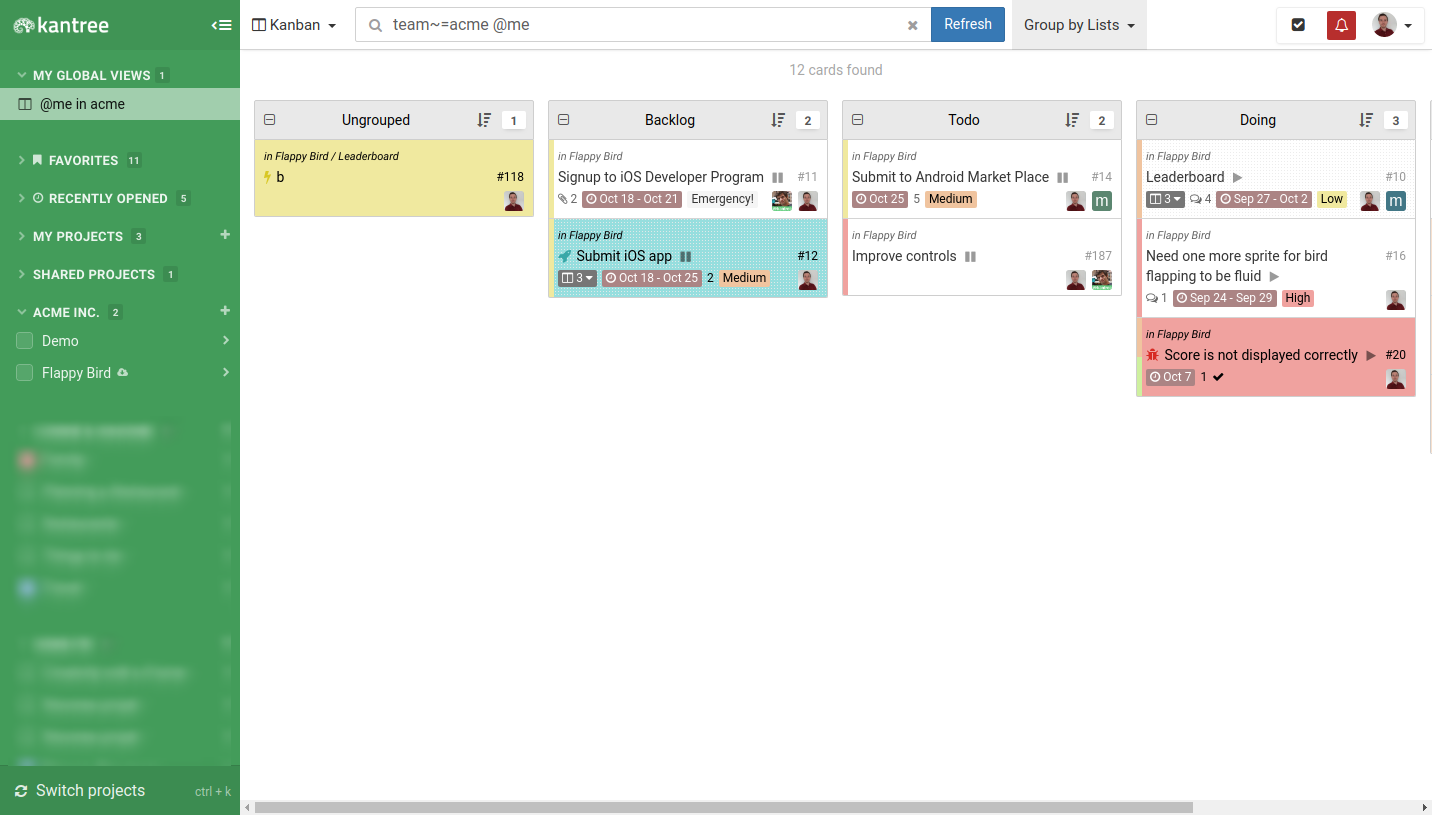 Notice that you can switch view modes and grouping from the top bar. You can also save them from the sidebar for quick access.
---
Follow our public roadmap and participate in the construction of Kantree! Members can submit feature ideas and leave comments on proposed or in-progress items.
---