Announcing digital transformation workshops
30/10/2019 - Updated on 19/07/2023 - Pola
Following our Future of Work webinar, hosted in partnership with the Chicago Association of Direct Marketing, we are launching a series of digital transformation workshops in Paris (with possible webinar versions down the road).
A community in the making
The goal of the bi-monthly meetups is to create a community of agile coaches and digital transformation consultants. We plan to host small groups in our offices (15 people maximum) to encourage the exchange of ideas and best practices.
The next breakfast workshop will take place on Thursday, November 14, 2019 and focus on the tools for building agile processes. Come over! We'll get the croissants. To register and get the details on the time and location, send an email to Bruno or respond on the event page.
Why join us?
The workplace is changing fast and the agile movement is leading the transformation. New work organization methods and management trends are gaining ground, resulting in new goals: there is now a strong need for more transparency and tailor-made work processes.
The old, non-agile ecosystem with a heavy reliance on IT assistance, as well as the faux new ecosystem (still very centralized and not really agile) is giving way to one where business users have more autonomy and can manage projects on their own terms. [Read more about our project template library.]
Kantree is a new generation collaborative platform for agile teams, trusted by over 12,000 users in Europe and beyond. Many of them lead digital transformation efforts and the implementation of agile processes across departments: human resources, sales and marketing, project management, product design, and more.
Our workshops are a great opportunity to meet some of them and tap into the community's collective intelligence to give you the answers you need.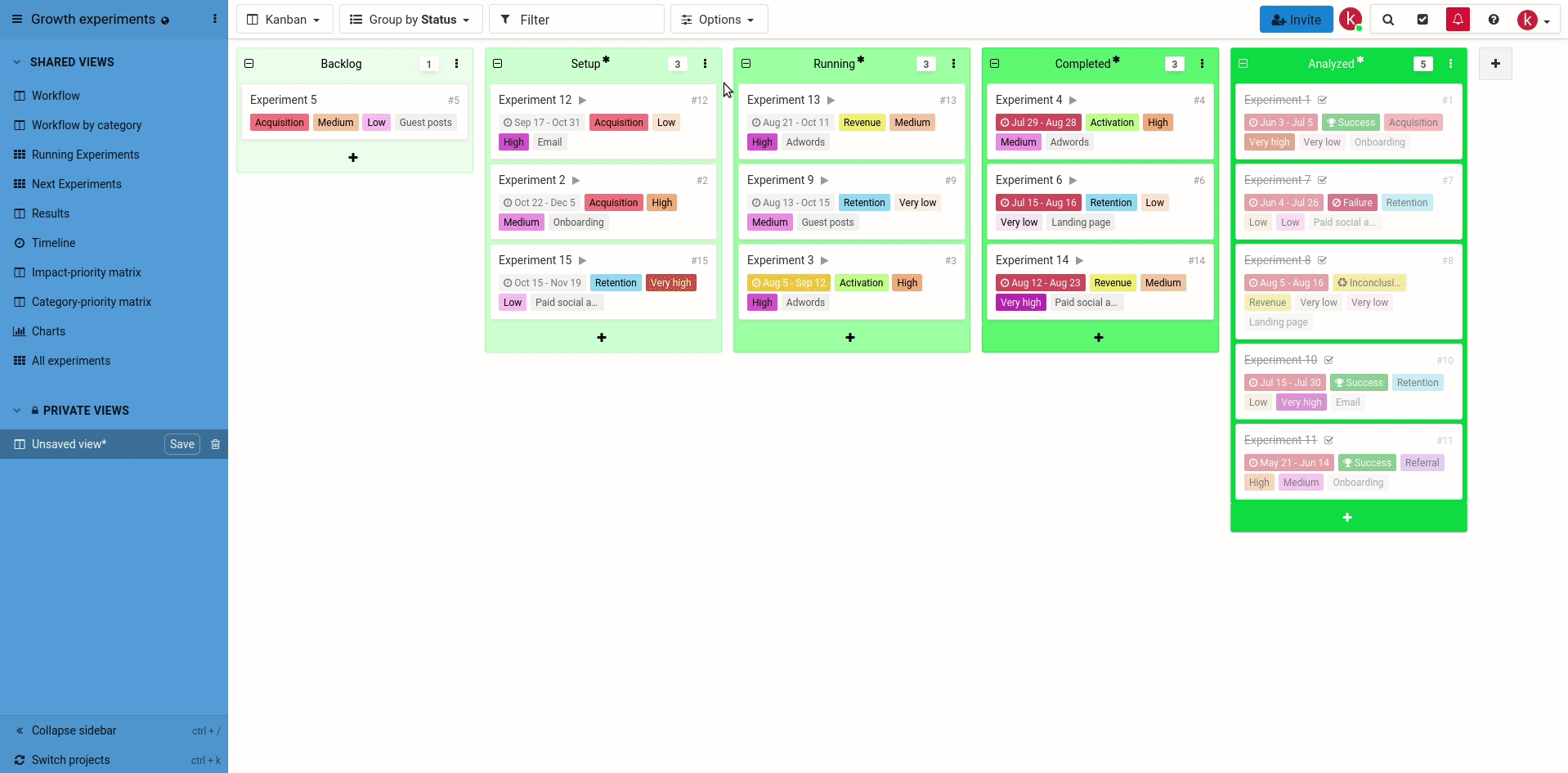 Future dates will be announced on our Twitter, LinkedIn, and Meetup pages. Follow along to keep up to date. Questions? Email us.
---