Kantree 9.0 has arrived! Here's a breakdown of the new features
09/10/2020 - Updated on 14/03/2022 - Pola, Jérémy
We are excited to bring you Kantree 9.0, packed with new features designed to:
Take your work management to the next level,
Save you money during and after the pandemic.
Let's take a closer look at the features requested by our users - such as global search, improved reports, redesigned team pages - and new pricing plans.
See also: Kantree solutions for teams and by workflow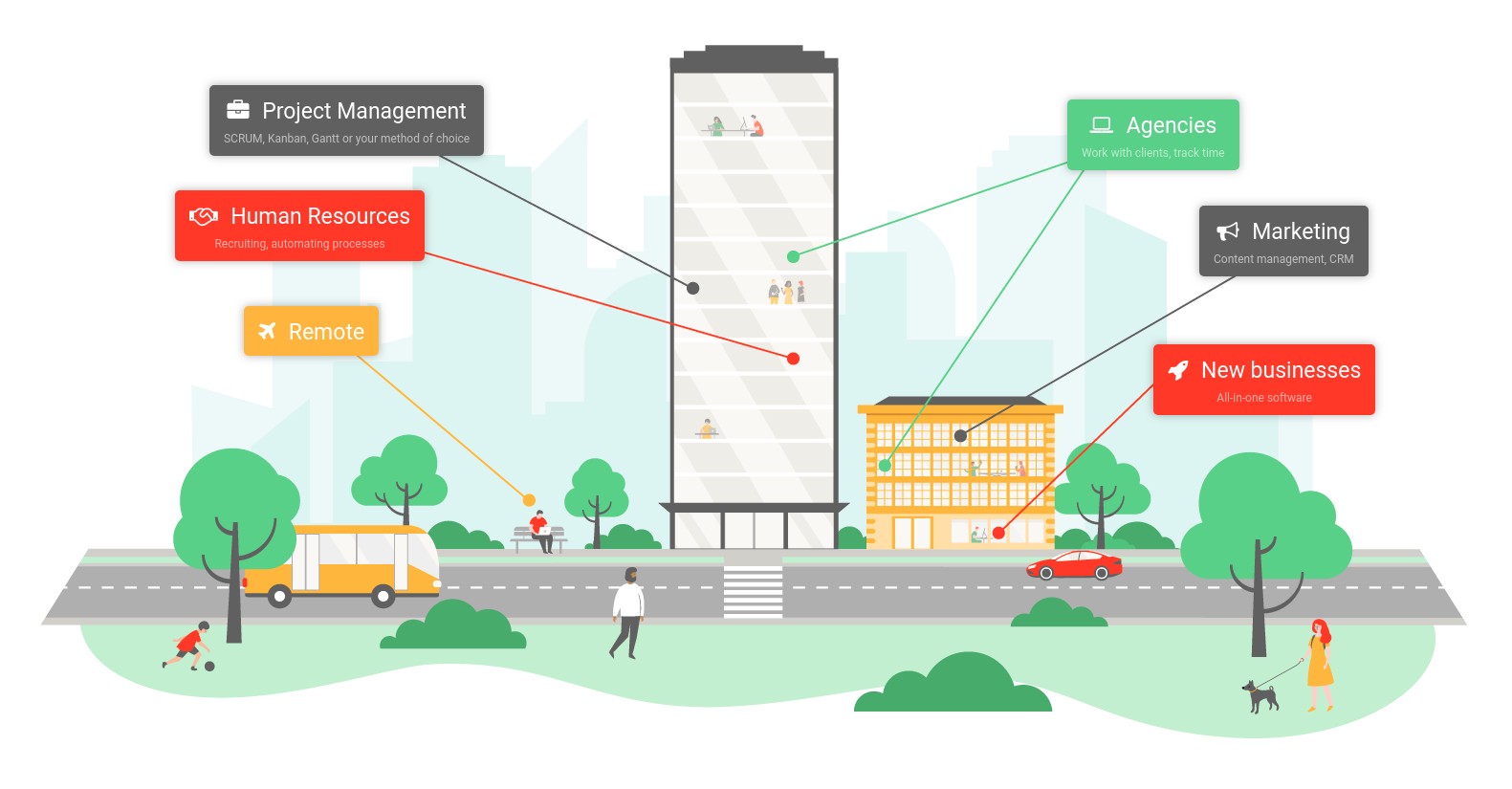 Global search, reworked
This powerful feature allows you to navigate your projects with more ease and have a comprehensive overview of what you or your team is working on. With global search, you will spend less time clicking around to find your data.
There is now a new search bar with predefined searches (overdue cards assigned to me, due cards assigned to me, cards assigned to me) and a new projects selector.

In the results, cards can now be grouped by projects or teams. You no longer have to switch back-and-forth between projects to track your work.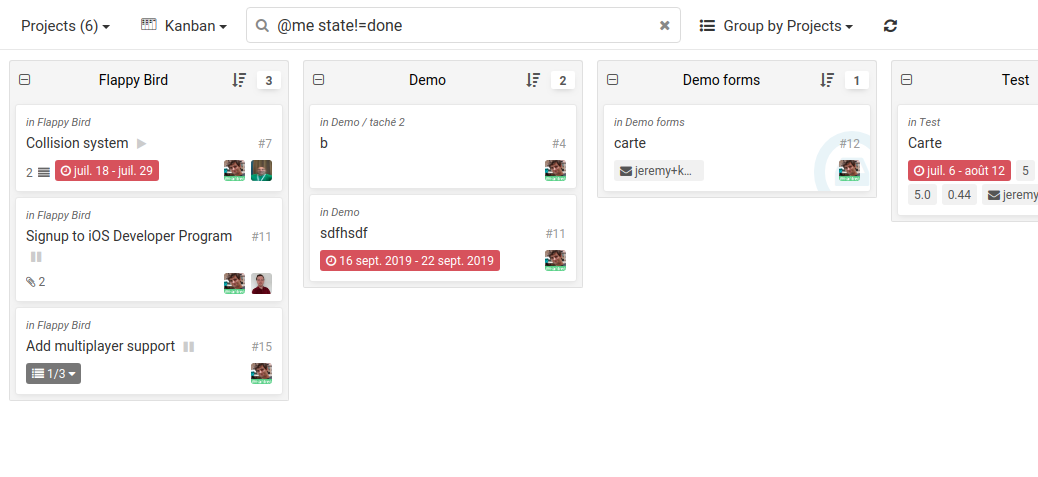 Global reports are here!
This is another feature that will make a big difference in your project management and data analysis. You can create in-depth reports from multiple projects using a global filter, and display data easily from a number of new widgets, e.g. Kanban, table, checklist, calendar, and timeline.
Improved user interface in the report view
Whether you're working on regular project reports or putting together a global report, you will enjoy our streamlined interface. Here are the improvements:
The new grid layout makes it easier to resize widgets and move them around;
When adding widget sections, you can preview the results at the same time.
Template library, redesigned
Need to start a project quickly? Kantree 9.0 comes with a sleek new template library, where you can quickly find our most popular boards: for project management, sales, marketing, recruiting, IT, startup operations, product development and more.
See also: How to use the template library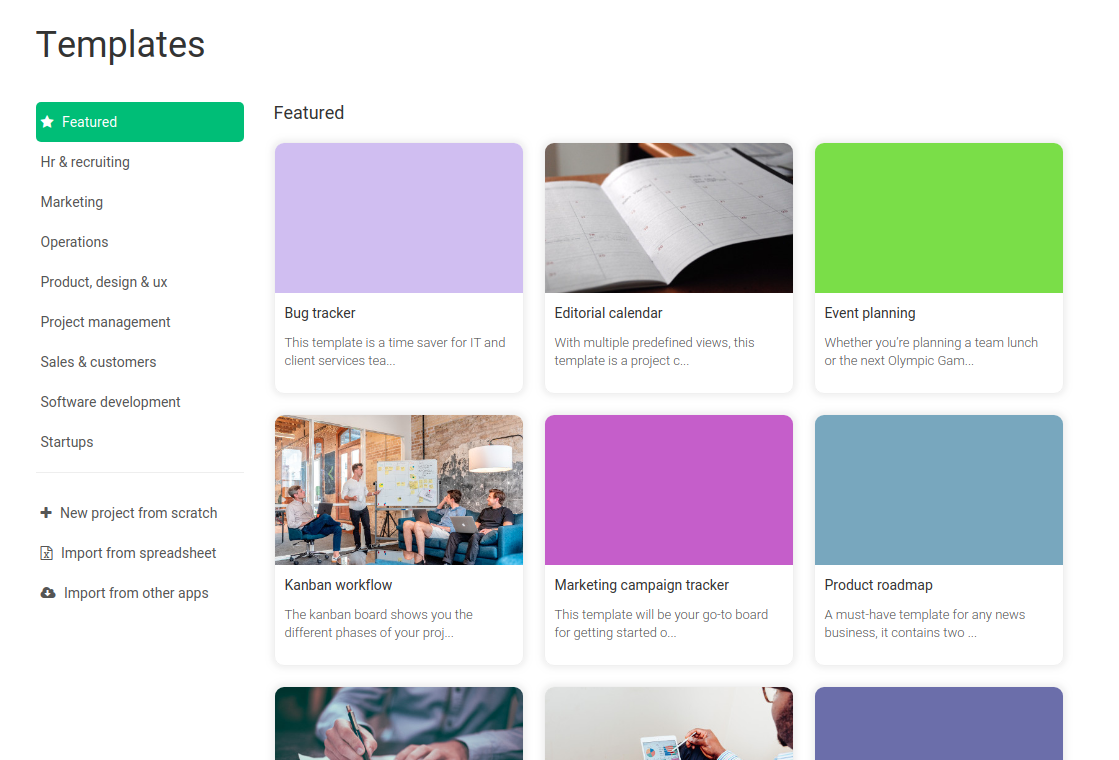 Improved user interface (UI) for organization pages
The updated and eye-friendly 'homepage' layout is available for Kantree Teams and Kantree Business. See all the projects you've joined at the top and members on the right. The member list can also be displayed in a way similar to cards.
All the other organization settings are shown in a separate popup.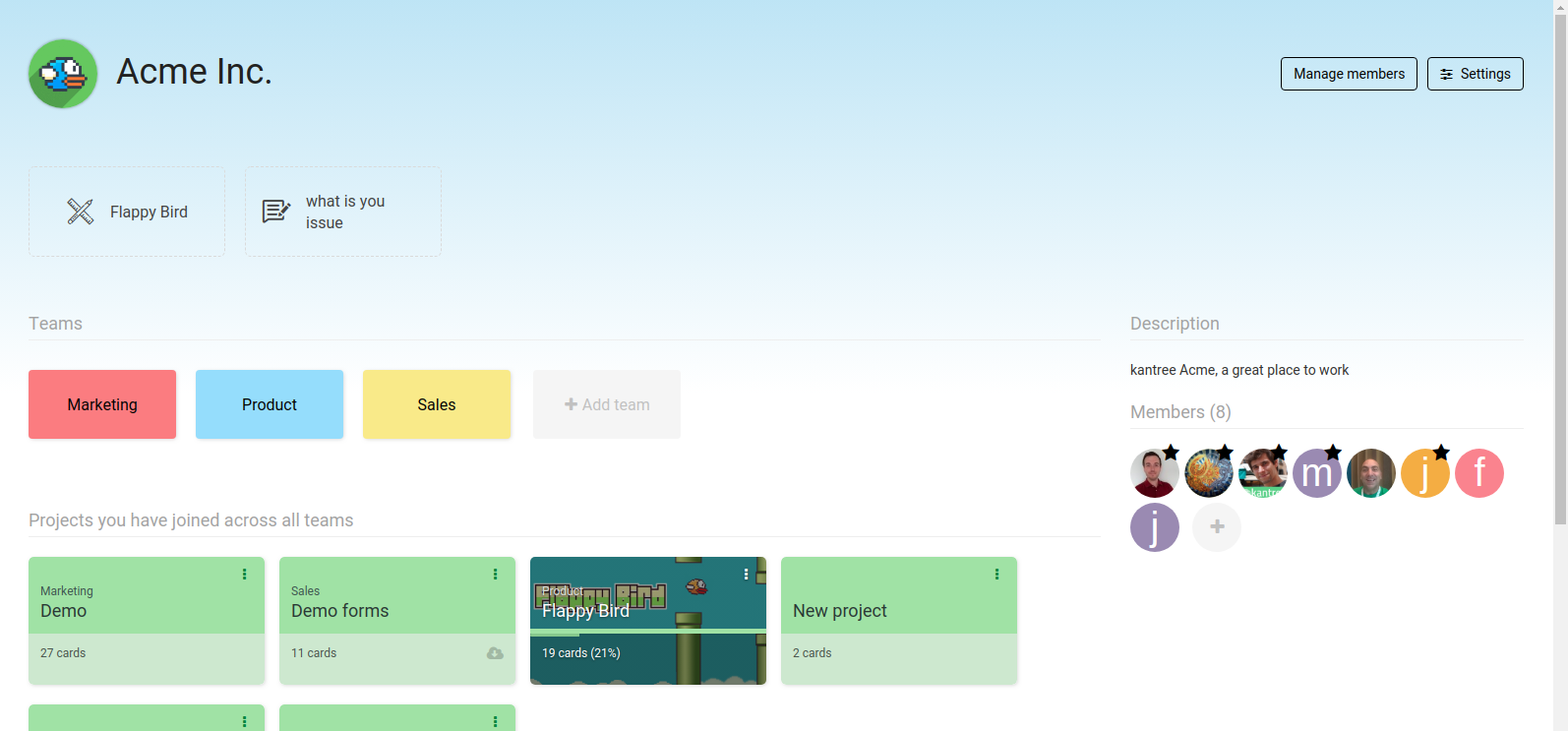 New pricing plans to fit your company size and budget
With our new annual subscription, you get to save 20%. The pricing plans for Kantree Team and Kantree Business are as follows:
Team: 7€/user/month (yearly) or 9€/user/month (monthly billing);
Business: 10€/user/month (yearly) or 12.50€/user/month (monthly billing).
What's the difference between Team and Business? Kantree Business includes all the features of Kantree Teams, it also allows you to:
Organize members in projects into an unlimited number of teams;
Enable single sign-on (SSO), so that you can access your work hassle-free;
Customize your company page with your branding (background and logo);
Add featured items to organization pages;
… and more to come!
You can upgrade your plan from your organization's page in Kantree. If you have any questions, feel free to contact our sales team.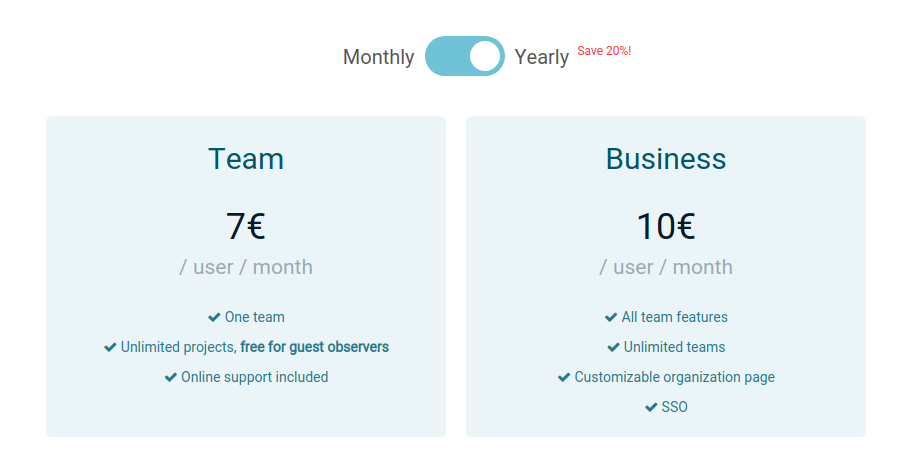 Follow our public roadmap and be a part of building Kantree! Members can submit ideas and comment on in-progress items. Questions? Send us an email.
Kantree 9.0. will be available for Enterprise customers by the end of October, 2020.
---