Recurring cards for repeating tasks
30/01/2018 - Updated on 18/07/2023 - Jérémy
Work is often filled with repetitive tasks or items, that can be very important to remember, but easy to forget.
Today, with Kantree 5.9, we want to introduce a new time-saving feature: recurring cards! It lets you schedule and automate the creation of cards that need to be repeated daily or weekly. You don't need to recreate or copy them anymore!
How to set up recurring tasks?
Choose or create a card you want to repeat. It can be your regular sales reports, maintenance tasks, scheduled 1:1 meeting, social networks monitoring, weekly retrospective.
In the card settings, choose make this card recurring.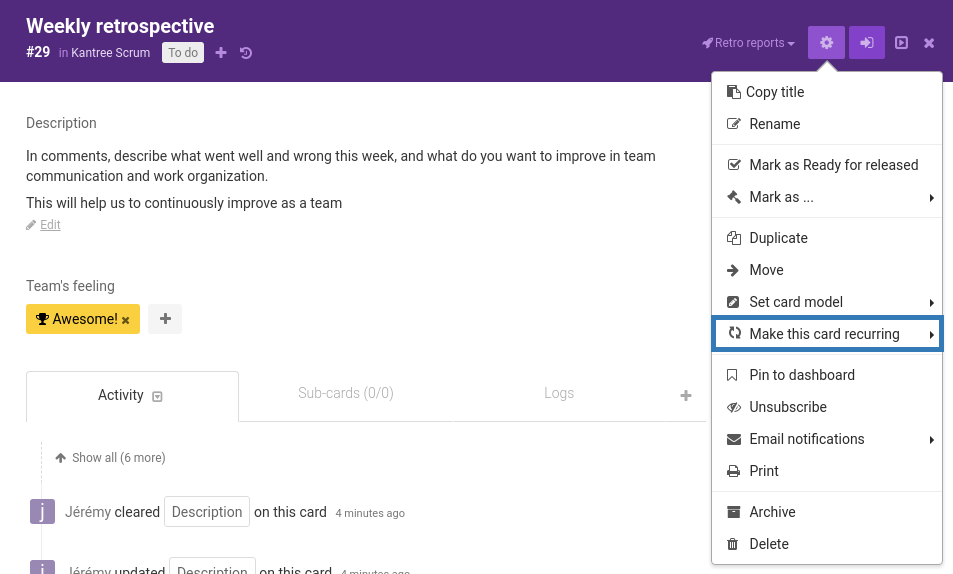 Choose between daily or weekly, select a time and groups in which new cards will be created.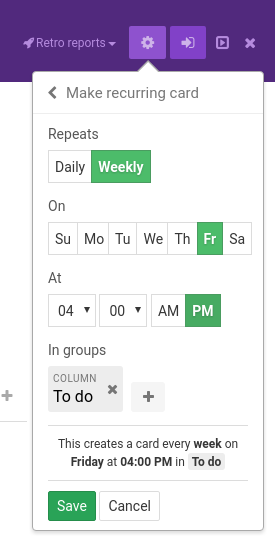 Then, your recurring card will be created, copying every attributes (except members, it's coming soon!) and subcards.
If you want to edit your recurring cards (editing attributes, changing schedule) you can do so in the left sidebar panel.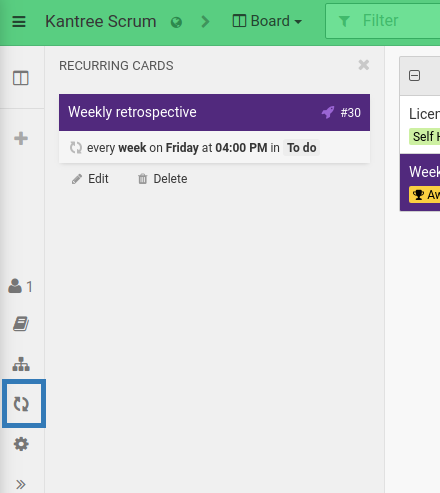 Recurring cards are different from their origin cards, so you can safely archive or delete the latter, it won't affect your scheduled card creations.
---
Do you have any repetitive tasks to automate with the recurring cards? Feel free to give us a shout on Twitter, we would love to hear about them.
Stay tuned!
---