Wasting time in meetings? Use Kantree instead
31/10/2019 - Updated on 21/12/2021 - Pola
Yet another meeting, when you could actually be working.
It's no surprise that excessive meetings are a waste of time - anyone who has run from one to the next can attest to that - and now studies support this claim.
According to research conducted by the University of North Carolina, meetings have become longer and more frequent in the past 50 years. These days, executives spend on average 23 hours per week in scheduled meetings, up from 10 hours in the 1960s. Moreover, 71% of senior managers in various industries say that meetings are inefficient and unproductive. In terms of cost, they are not free either. The same research article states that "getting a CEO and several vice presidents together for a couple of hours can run into the tens of thousands of dollars."
And yet, the status quo prevails in many organizations.
Businesses will keep wasting time and money, unless the traditional ecosystem is replaced with new solutions, better-suited for the digital future. Now is the time to give your teams - which are becoming increasingly distributed - the right tools to help them work more efficiently and manage their projects more effortlessly.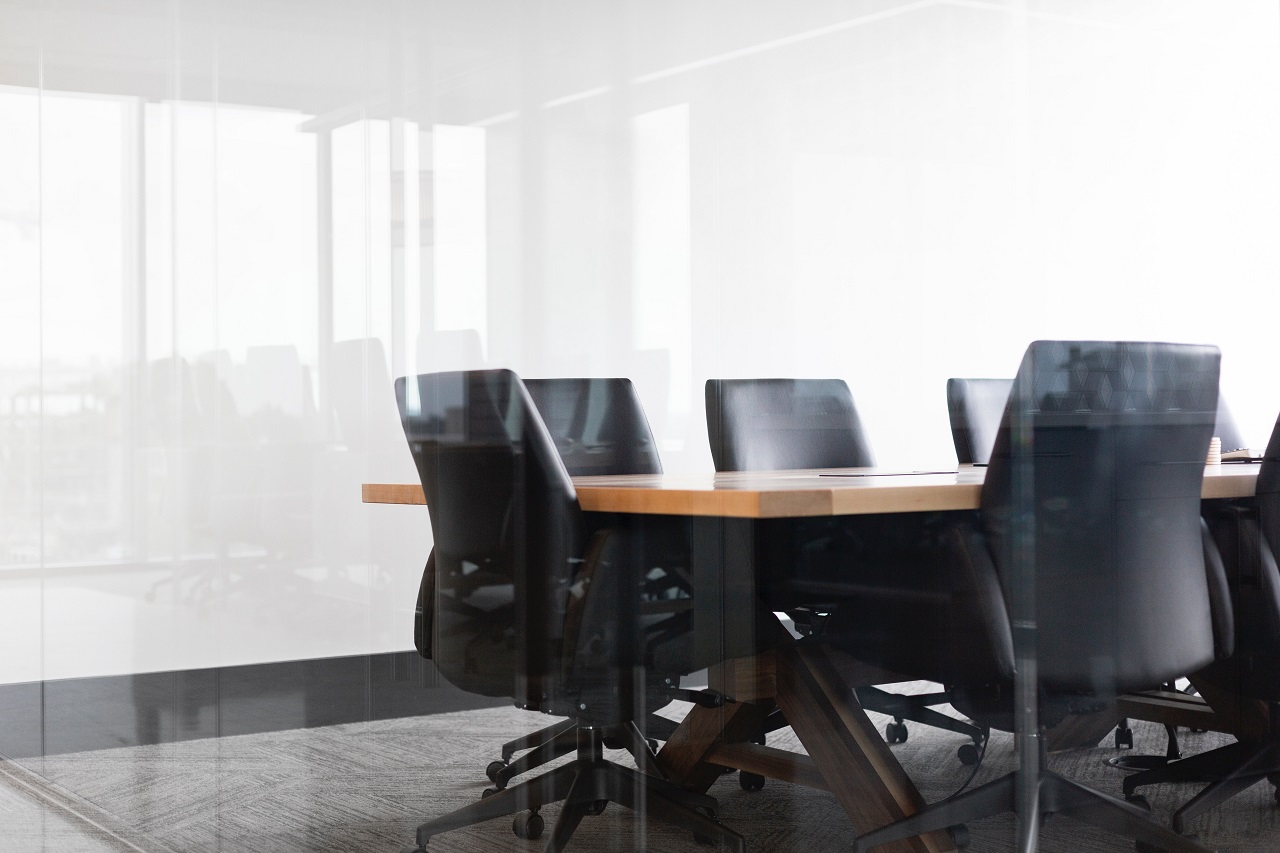 Before you schedule another meeting, ask yourself if it's *really* necessary. What's the point of the meeting - sharing news, making a collective decision? Can it be done outside of a formal meeting? If not, does the whole team need to be involved?
Trust us: we've been there, done that. As we grew frustrated with traditional ways of working and outdated tools, we decided to develop our platform. Kantree can save you time in many ways, and reducing meeting overload is one of them. We practice what we preach, as our team meets about twice a month (not kidding).
Here's how you can replace too many meetings with Kantree:
Idea generation
When you create a project in Kantree, you can bring your team into the conversation by simply tagging them in the card comments or assigning a task to them. That way you brainstorm right in the project, eliminating the need to meet in person and take time-consuming notes. As an added bonus, people will be able to take time to think and won't feel intimidated by sharing their ideas in public (not everyone feels comfortable speaking in meetings or coming up with great ideas on the spot).
We have used cards to "teamsource" e.g. content ideas and new product features. There's even a public roadmap, where our users can share suggestions and vote on them (more on that in the decision-making section below).
Status updates
You won't have to meet all the time when you're always in the know. Simple, right?
Kantree lets you view data in several different ways, e.g. as a kanban board (with columns such as backlog, things to do, tasks in progress, needing approval, done etc.) or a timeline (great for product launches, marketing campaigns, recruiting). You can also use our powerful reporting tool to identify any bottlenecks and see who on your team may be overwhelmed. And in each project that you're a part of, you can also create and save private views with the information you need to access quickly.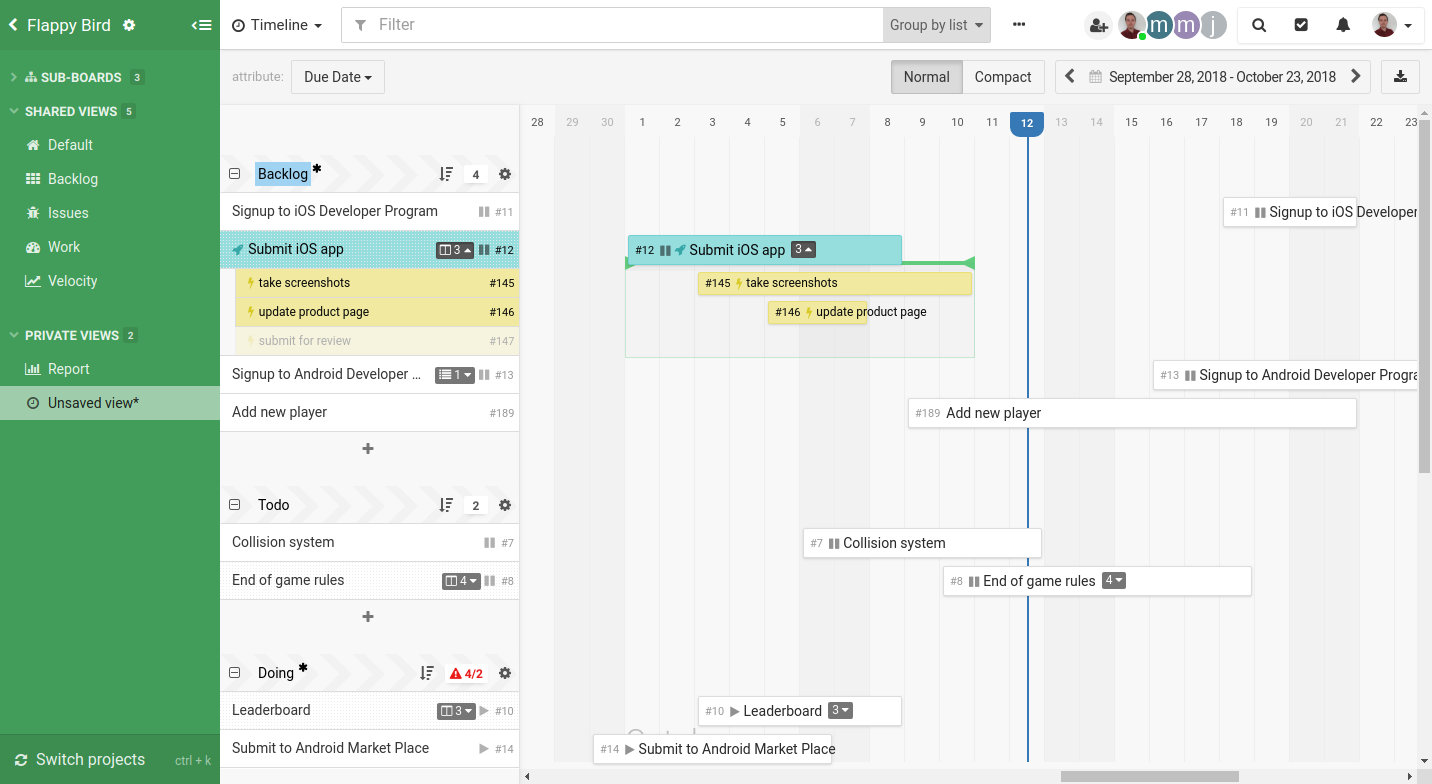 Decision-making
If your team needs to make a collective decision or vote on a solution (anything from where to eat lunch to which flyer design to print), that too can be done directly in Kantree. Simply add a voting field to your project card (thumbs up, thumbs down) and tag your team in the comments section to let them know.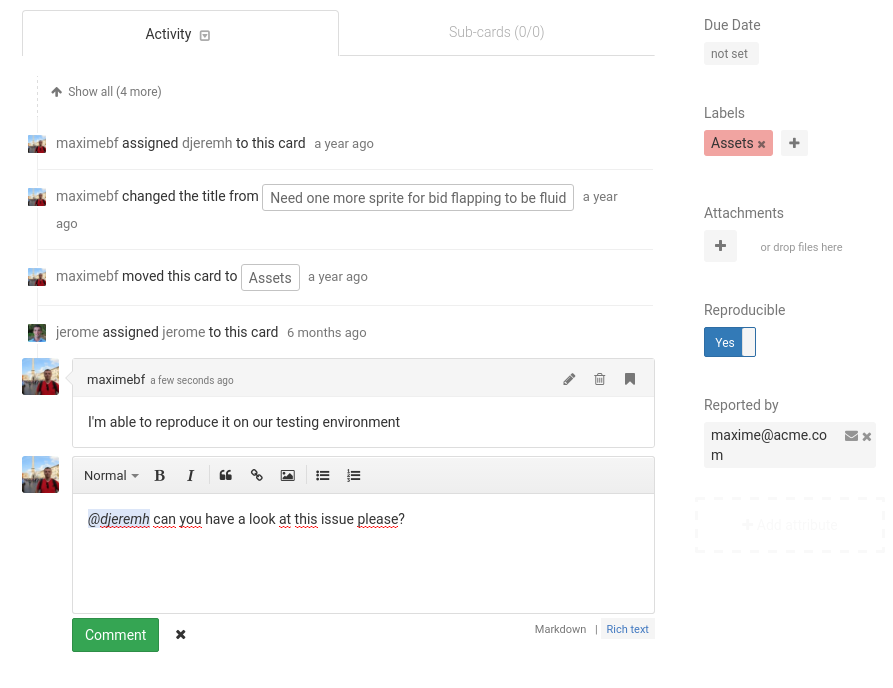 Sometimes face-to-face meetings are necessary (we enjoy our team discussions, not going to lie), but the point is to eliminate those meetings that are not only pointless, but prevent you from being at your most productive. Our platform is here to help.
Replace unnecessary meetings with Kantree! Start your 15-day free trial and see the difference. Questions? Send us an email.
---