November 2018 product update
04/12/2018 - Updated on 19/07/2023 - Maxime
At the beginning of November we had a great time at Web Summit which we will cover in an upcoming blog post. We were also busy with development as we are working hard on cross project views. More at the end of this post.
Improvements to forms
You can now add text and sections to forms, in-between attributes. The color of the header is also customizable.
The form editor has been improved and simplified.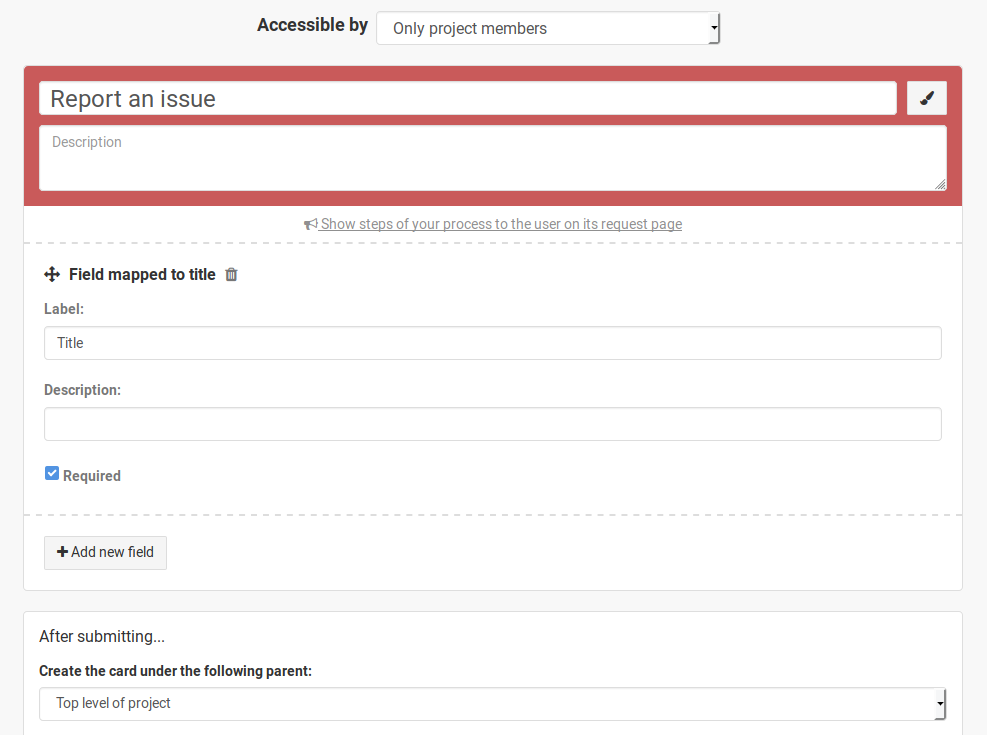 Import from spreadsheets
Kantree now fully supports importing from spreadsheets (XLS, XLSX, ODS, CSV). Import can be done at the project creation or at a later time.
When importing from a spreasheet, you will be asked to map columns to attributes in Kantree.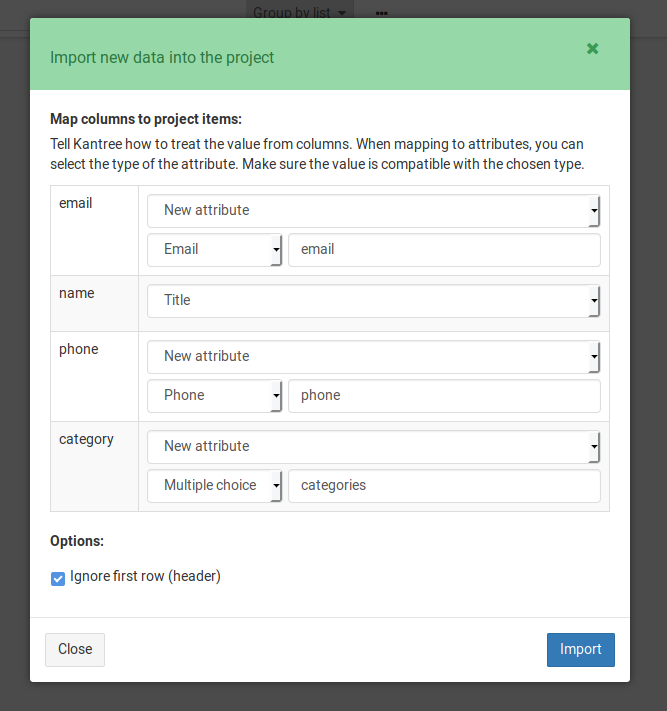 Sneak peak at global views
Global views will give you the ability to create views from search queries across all your projects.
For example, you will be able to search for all the cards you are assigned to and visualize them as a kanban board. With global reports, you will also be able to track your team workload across all projects.
We are working hard on this new feature which should be released in early 2019.
---