17/02/2015 - Updated on 19/07/2023 - Team Kantree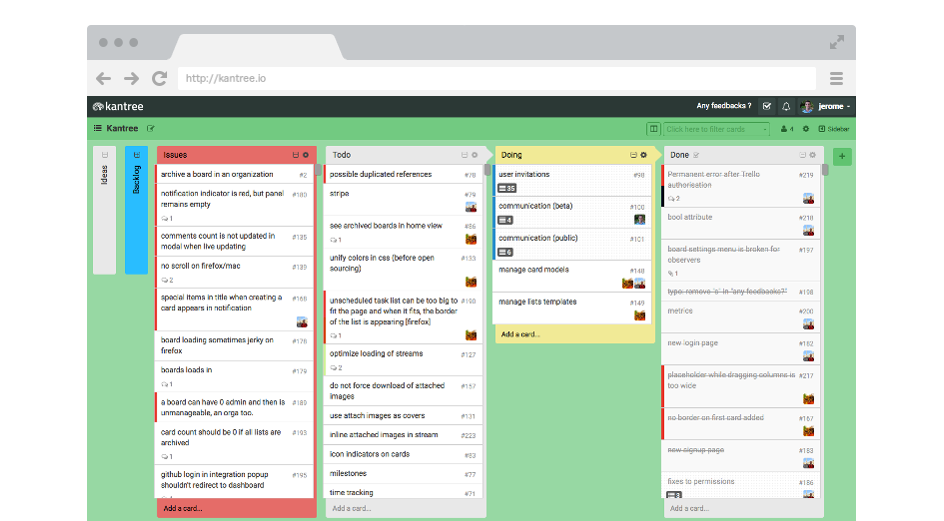 Hi everyone,
We're excited to launch Kantree in beta and we're eager to get your impressions.
To join the beta, sign up on kantree.io and we'll email you an invite code to create an account. The first batch of invitations are being sent today and we'll dispatch more in the coming days.
We can't wait to hear your feedback on this first release. We hope you will like ability to create hierarchical boards, to customize them and collaborate with your team in real-time.
We're actively developing Kantree to make it more powerful, more flexible and easier to use. We'll release more ways to customize your boards soon but we need your feedback to make Kantree works best for your projects and your worflows. So please share your questions and impressions with us at support.kantree.io — we're listening closely!
Feel free to forward your invitation to colleagues and friends, so you can add them to your organizations and invite them to collaborate on your projects.
I've also created a sandbox board that every beta user can join and contribute to.
Thank you for being a part of our journey to build an intuitive and customizable project manager.
Jérôme
PS: Don't forget to subscribe to follow us at @kantreeapp to get our next updates.
---