Kantree integrates with Slack, Google, Github and more
07/05/2018 - Updated on 19/07/2023 - Jérémy
For our latest Kantree release (6.2), we've been working on a complete overhaul of our 3rd parties integration system.
Let Kantree be the backbone of your workflow and connect with your Slack channels, Google drive or Github repositories.
Integrate easily with Slack, Google and Github and others
You can connect your Kantree projects with other services. You'll find this menu in your project settings. You just have to allow Kantree to connect to your other accounts.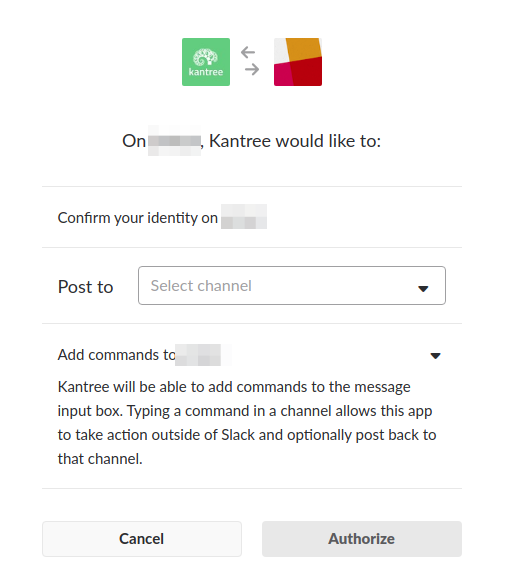 Here is a quick summary of what you can do now:
Create cards in Kantree from a command in your Slack channel
Be notified of any project update in your Slack channel
Attach card to commits in Github or Gitlab
2-ways synchronization between Github issues and cards
Attach files from Google Drive and Dropbox to cards

You will find more information in our dedicated guide.
Kantree in Google Suite Marketplace
You'll find Kantree on the Google Suite Marketplace to integrate Kantree to your Google domain and let users start using Kantree without having to create an account.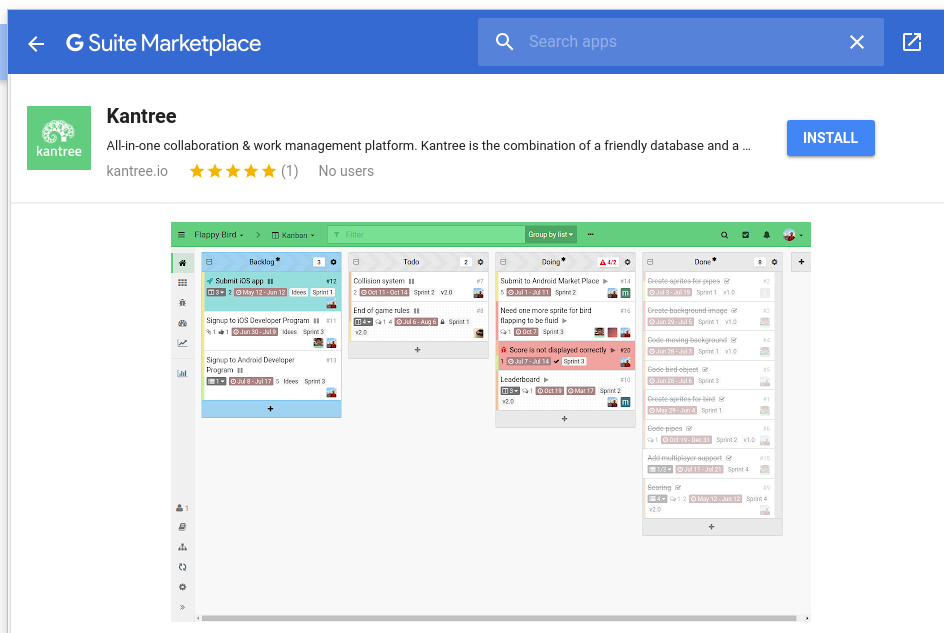 Your domain members will also be able to launch Kantree from the Google navigation bar.
Other features in Kantree 6.2
A long awaited feature, you can now flatten the hierarchy of cards (every card and subcard will appear on the same board).

Kantree provides a few builtin reports, that you can tweak as you wish.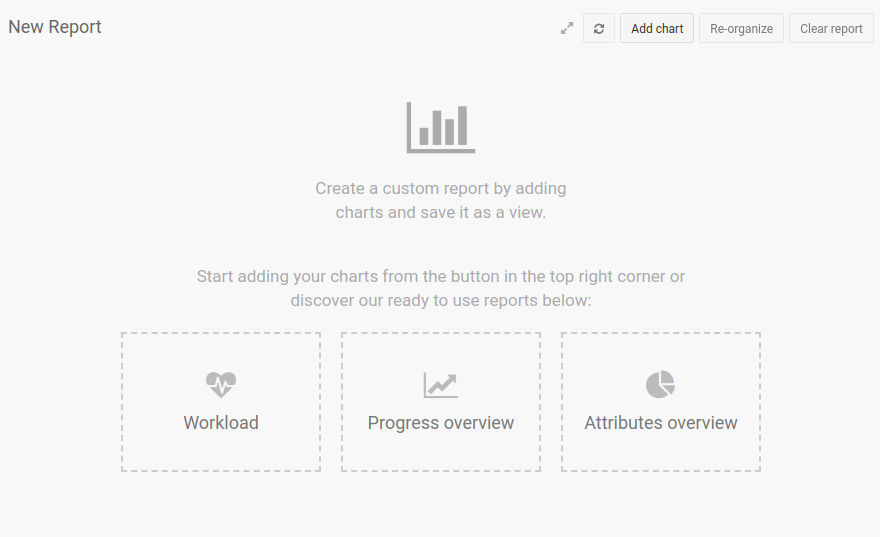 ---
You will find the rest of the release notes here.
Thanks for following us in our journey. Kantree 6.2 is an important milestone to give you more flexibility in your workflow with other tools.
We're thrilled to hear your feedback about it! Give us a shout-out on Twitter @kantreeapp
---