Introducing the Journal and other improvements
20/02/2017 - Updated on 19/07/2023 - Jérémy
Since the last update, we've been busy building new ways of interacting with your projects on Kantree.
Today, we're releasing the Journal.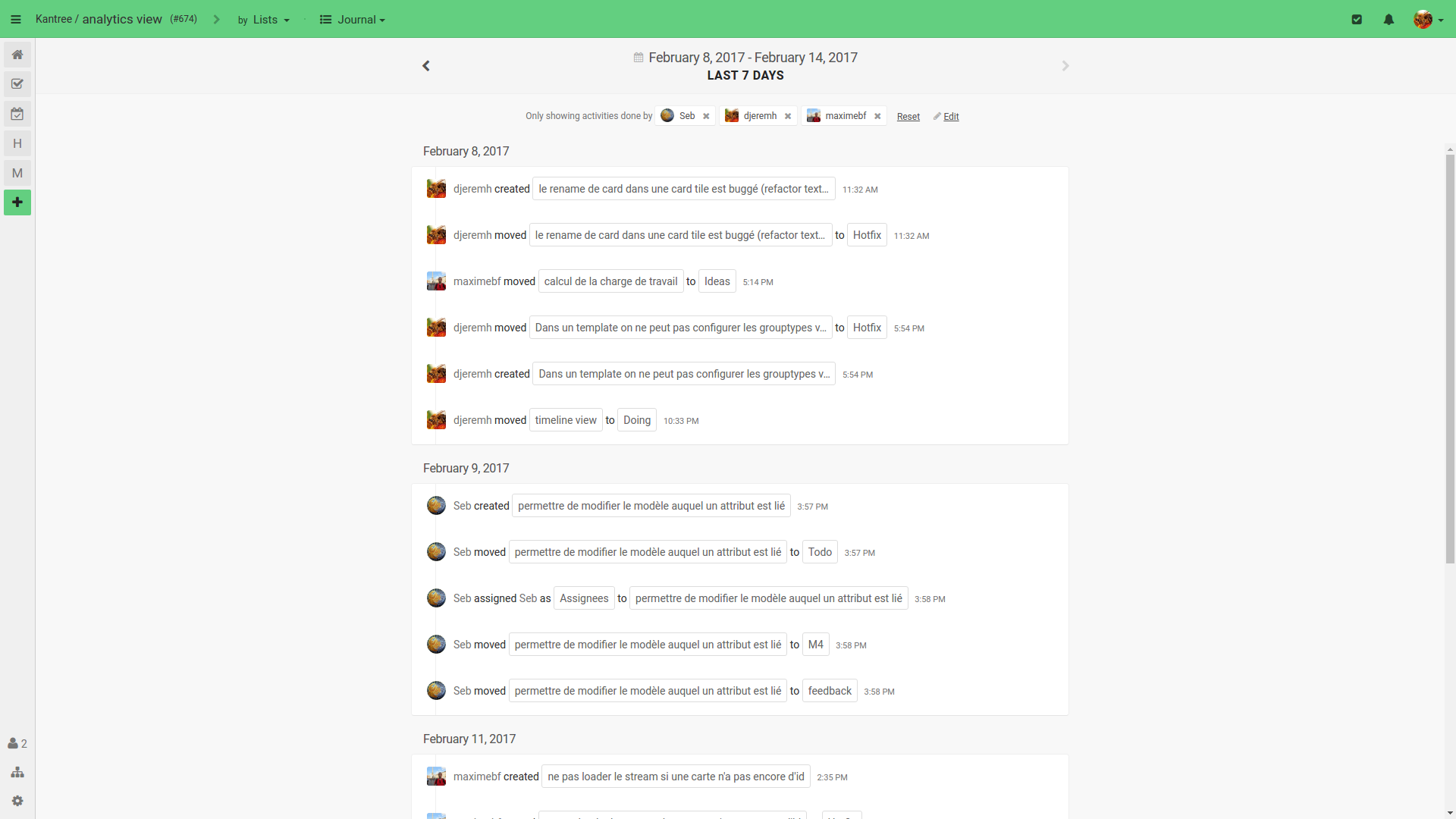 The Journal is a new tool that lets you see all the activities that happened in your project. You can select a daterange, members, or type of activities to filter the journal and get exactly the information you need.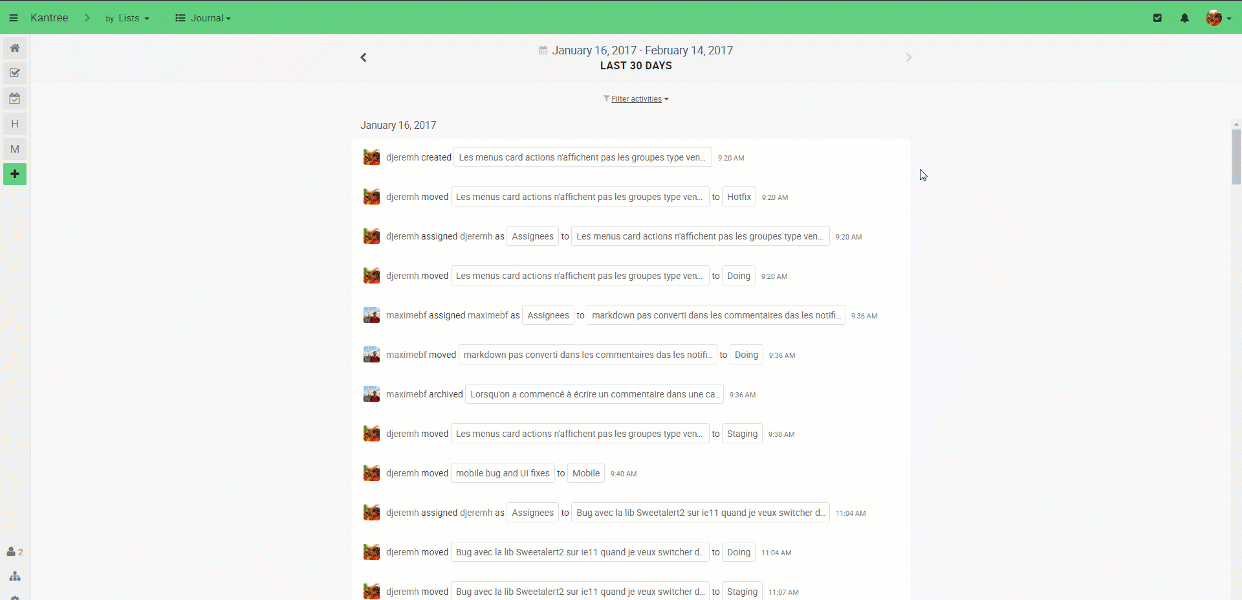 It is the perfect support for your daily meetings ! Just select the day before in the journal view and see what has been done.
We've also improved the way to customize groups. No more settings popup, everything is happening inside the dropdown menu.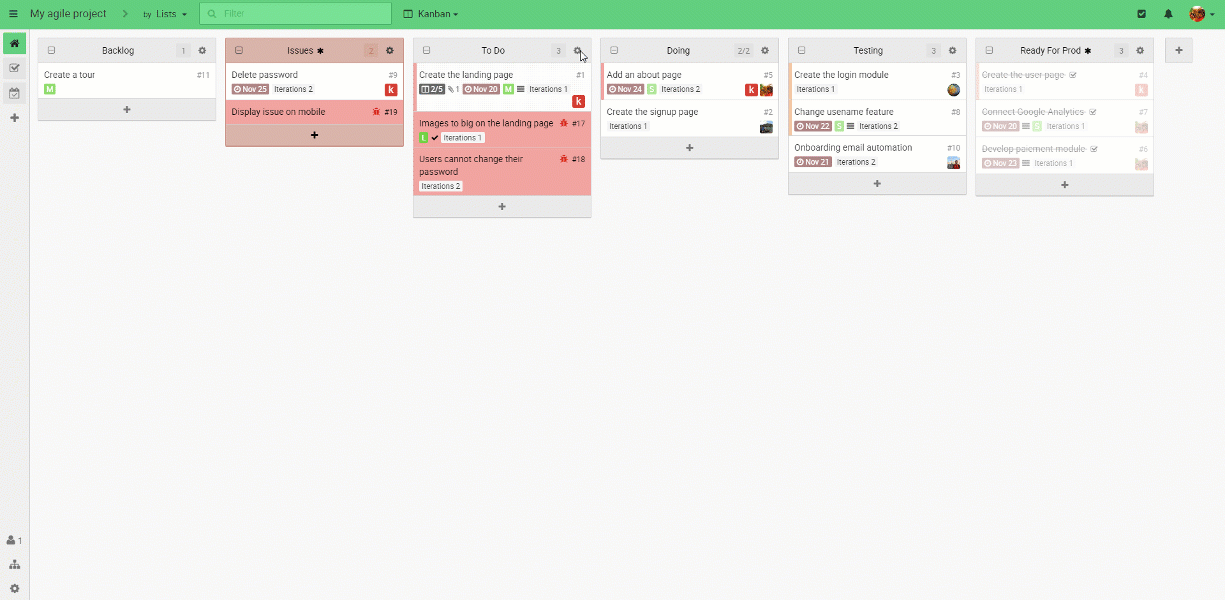 Change the color, add an icon, create new rules for your groups and visualize the changes immediatly.
The project menu got the same treatment and it is now easier than ever to set up an image cover or a theme color.
We've also fixed a few bugs which will improve your overall Kantree experience.
Stay tuned for more updates coming in the next few weeks.
---