Become a Kantree Certified Advanced User
29/04/2019 - Updated on 18/07/2023 - Pola
Kantree is a new generation collaborative platform for agile businesses. It helps teams across the company to organize, plan and manage their work more efficiently. As a combination database and work management software, it replaces clunky spreadsheets and tons of emails to improve collaboration.
The workplace is changing, with the agile movement leading the change. New ways of working and management trends are emerging, calling for more autonomy. This approach requires transparency and processes that can be adapted to each team.
Kantree is trusted by companies of all sizes in France, Europe and beyond. It provides solutions for new businesses and over 10,000 users in marketing, human resources, project management etc. Many of those organizations have experts who play a key role in implementing agile processes with Kantree. This could be you.
Why get certified?
The Kantree Certified Advanced User program is designed for agile coaches and digital transformation consultants. It offers you the ability to earn credentials and demonstrate your hands-on experience with Kantree.
As a certified expert, you will get in-depth knowledge of Kantree's functionality to help empower your teams and clients. Our credentialed users serve as valuable resources in terms of implementing digital transformation, improving team communication and efficiency, and solving complex issues with Kantree.
Ready to take your Kantree knowledge to the next level?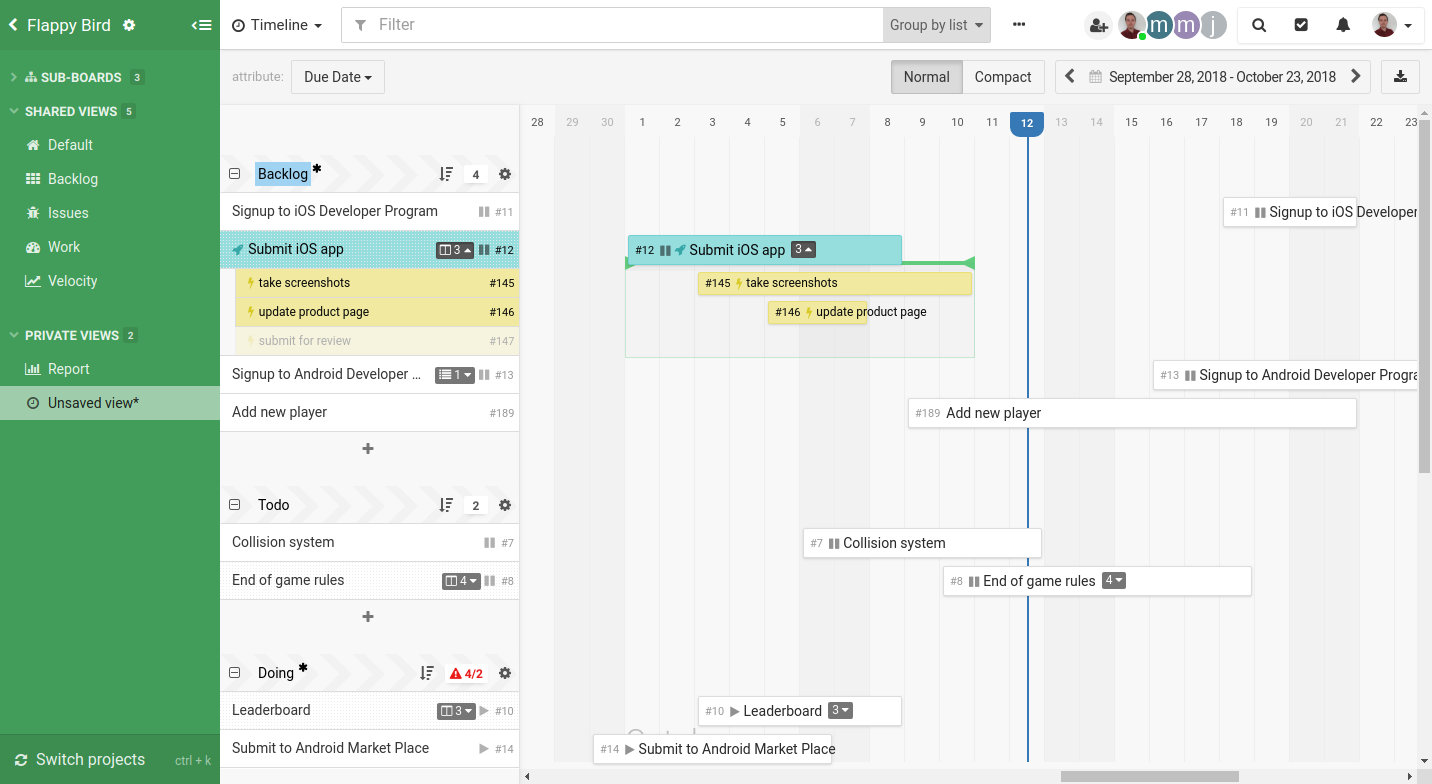 Overview
Our program is offered year-round and consists of a 3-hour online session (2.5 hours of training, plus a 30-minute exercise).
The training covers Kantree's principles and information structure, plus tools for collaboration, visualization, and data analysis. During the exercise, you will be asked to create and manage a project using our kanban tool.
Special offer: Get certified at no cost through June 30, 2019!
How to apply
It's simple! Send an email to Bruno at sales@kantree.io and we'll take it from there.
---