Mobile apps and 6 months of updates
28/09/2017 - Updated on 18/07/2023 - Jérémy
We've been working hard since the last release note, building over the stable 5.0 release and adding a lot of new features for you to manage your projects more and more efficiently.
On today's menu: Android app and iOS and offline mode, global calendars, UI improvements for Table view and a lot of small features.
Kantree app has finally landed in the Google Play store and Apple store
Using Kantree on your smartphone was already possible through mobile browsers, but it has always been a backup plan while we were working on the mobile apps. We're proud to present our new Kantree app.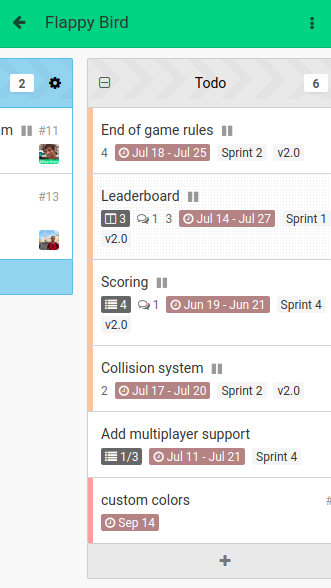 You'll have access to almost every tools the desktop version can offer. While offline, you'll still be able to access your projects and add new cards and comments. They will be synchronized once you'll get your Internet connection back.
The offline mode is also available in your browser. Access your projects anywhere, anytime.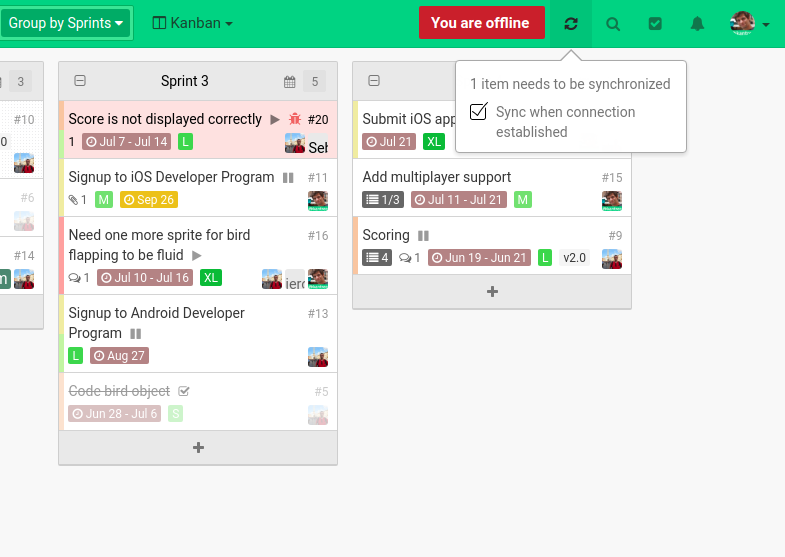 Global calendars
A new global calendar has appeared on your dashboard. It will let you know if you have upcoming due cards.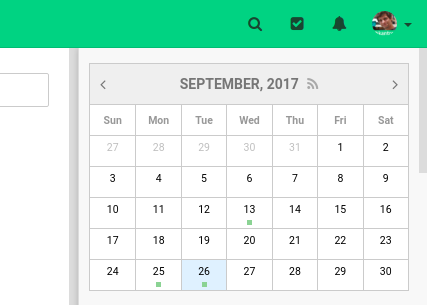 Another calendar is also available in your organisation page, and will give you an overview of the next milestones in your projects.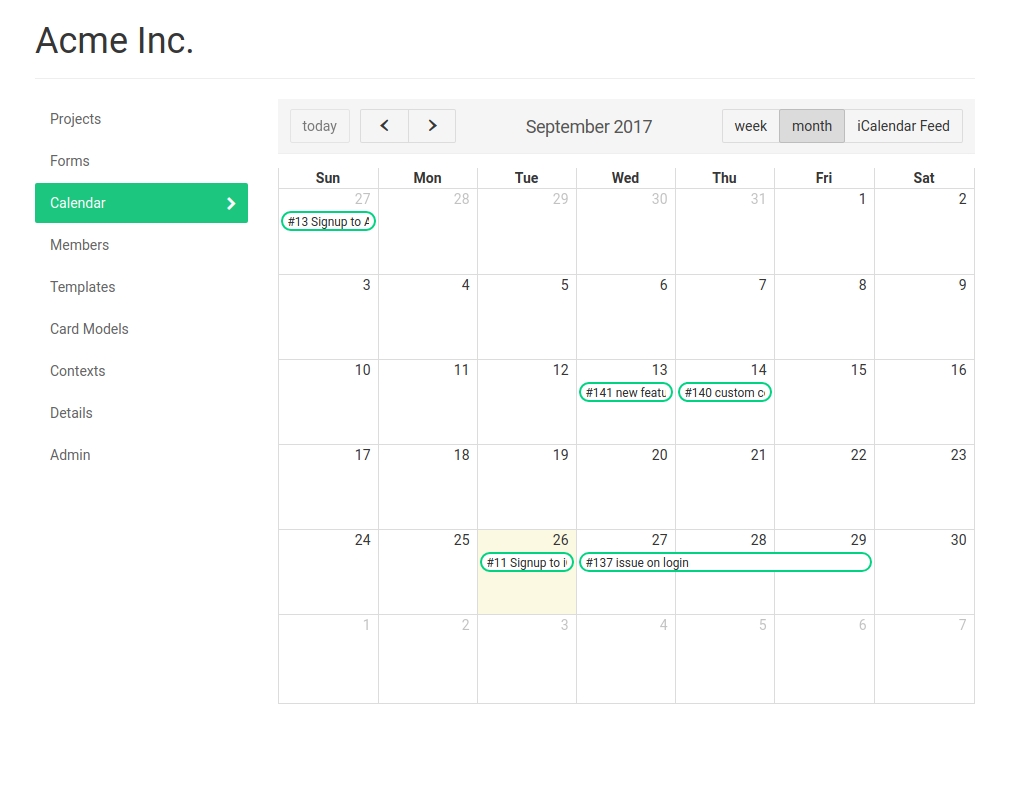 Finally, the global search let you display results in a calendar, in a new page.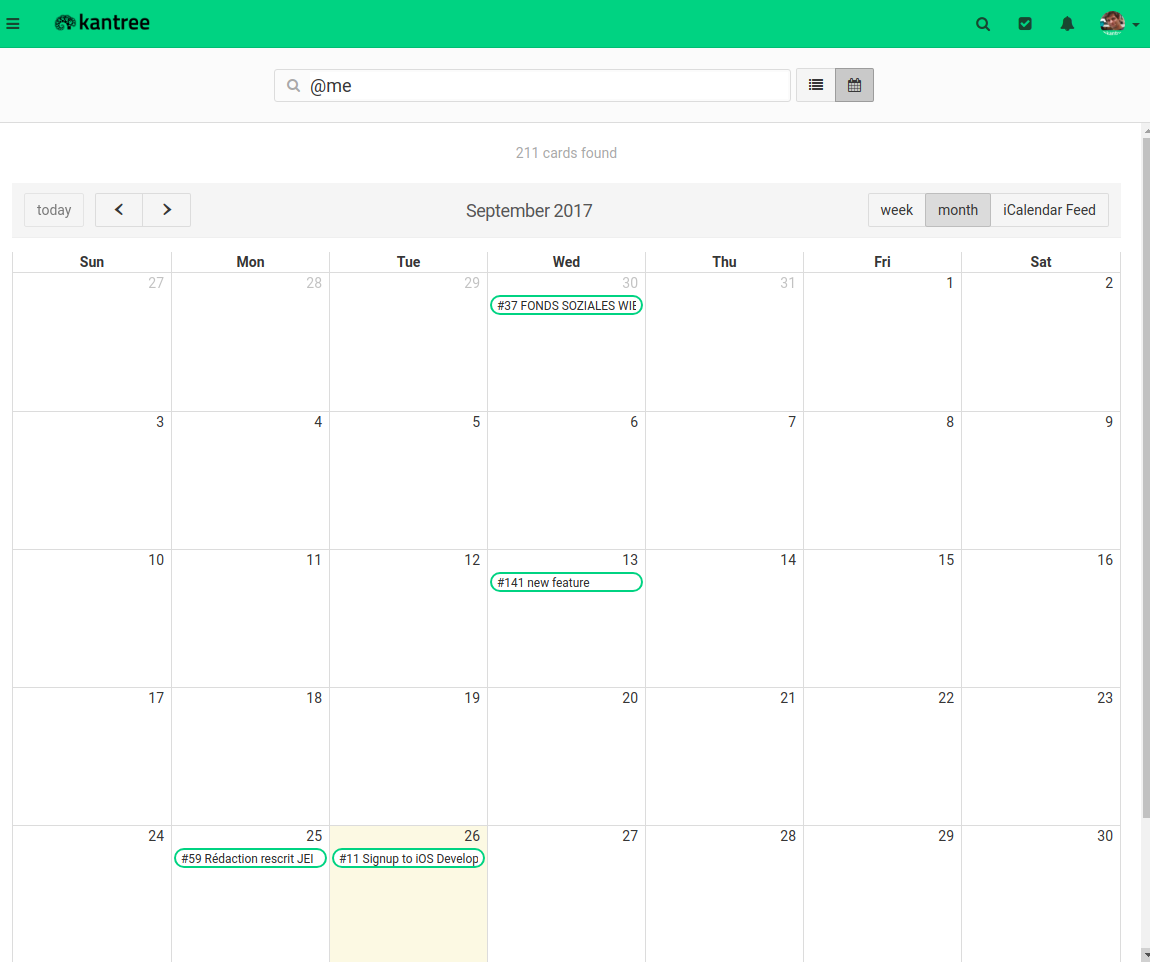 Both calendars come with an iCal feed you can add to your favorite calendar app like Outlook or Google Calendar.
UI improvements for table view
We've been improved the table view design, now with fixed column headers, that you can reorder by drag and drop. You can also add or remove columns base on card attributes easier than before.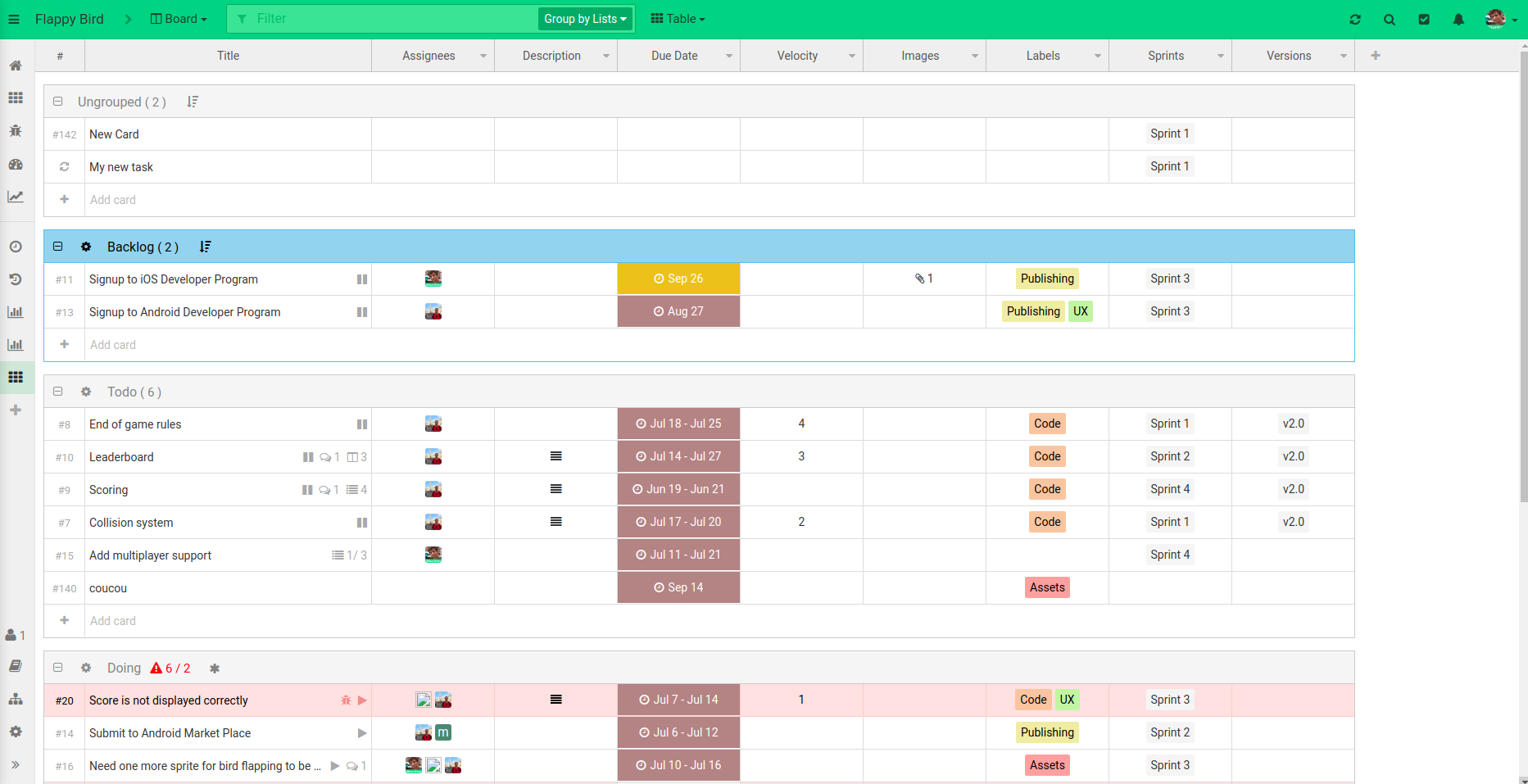 Additional features
For agile afficionados, we've added velocity charts for your reports, as well as a guide section, where you can explicitly describe your workflow and processes for your team. Everybody will be on the same page.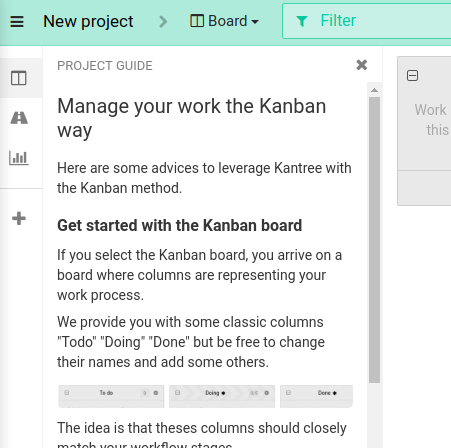 We've refined our project templates, to take advantage of all Kantree 5.0 has to offer. Be sure to check them out, as it could speed up your early project's configuration.

We've added batch actions, ie. editing multiple cards at once. Now you can define attributes for all the cards of a group in no time.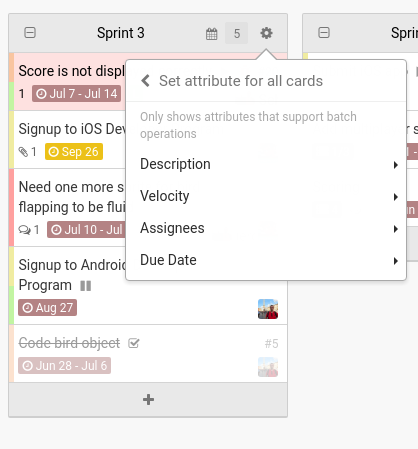 You can do the same for all filtered cards.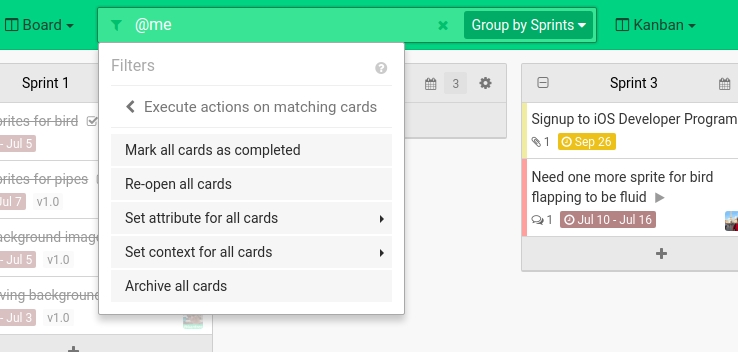 We are constantly working on refining our UI and perfs so that you'll have the best experience possible with Kantree.
---
As always, be sure to follow us on Twitter or to subscribe to our newsletter, you will be updated with our next releases.
Kantree is more than ever the all-in-one collaborative platform for project management you've always dreamed of.
An other big feature is coming soon, we can't wait to release it!
---