Catch up with our latest developments
30/08/2018 - Updated on 18/07/2023 - Jérémy
It's been a while since our previous product update post. We've been busy working on new features and they're almost ready to be launched. In the next few days, we will publish other posts that will introduce them. However, while we were quiet, we've steadily improved Kantree, thanks to your feedback and suggestions. Here is a recap of the latest changes.
Guten Tag Kantree!
We're bringing German support for Kantree. Landing page and guides are lagging behind but they will be eventually translated in a near future. Feel free to give us feedback about this translation, and we will promptly fix any errors or typos.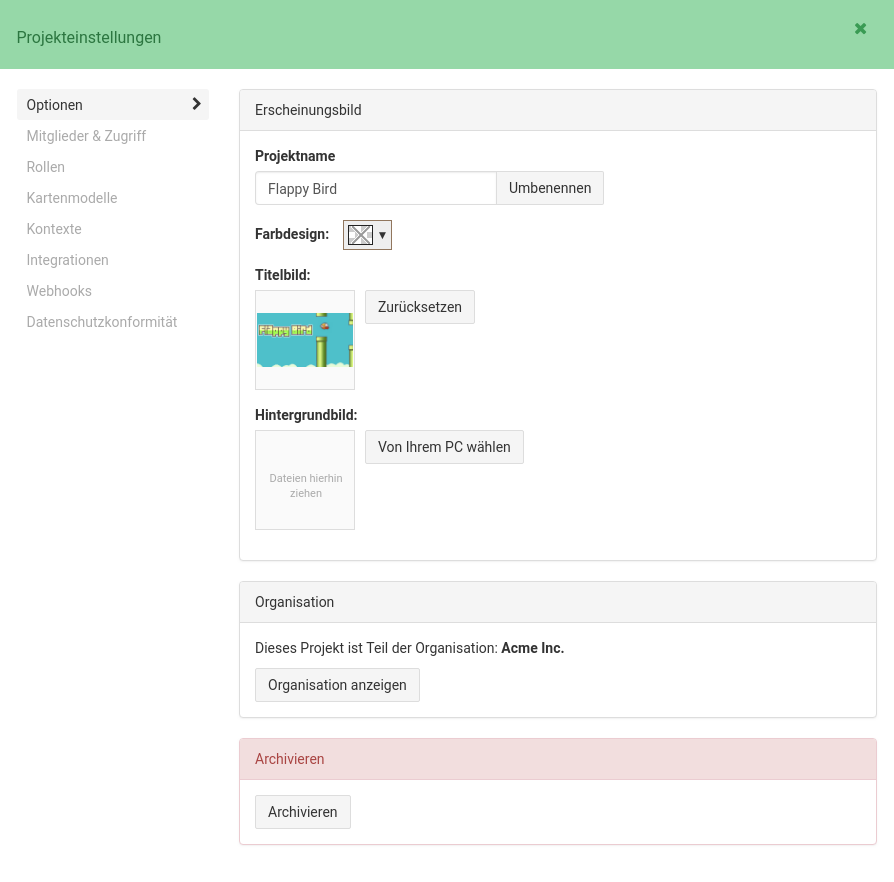 Dropbox integration
You can now connect with your Dropbox account and attach dropbox files directly to cards.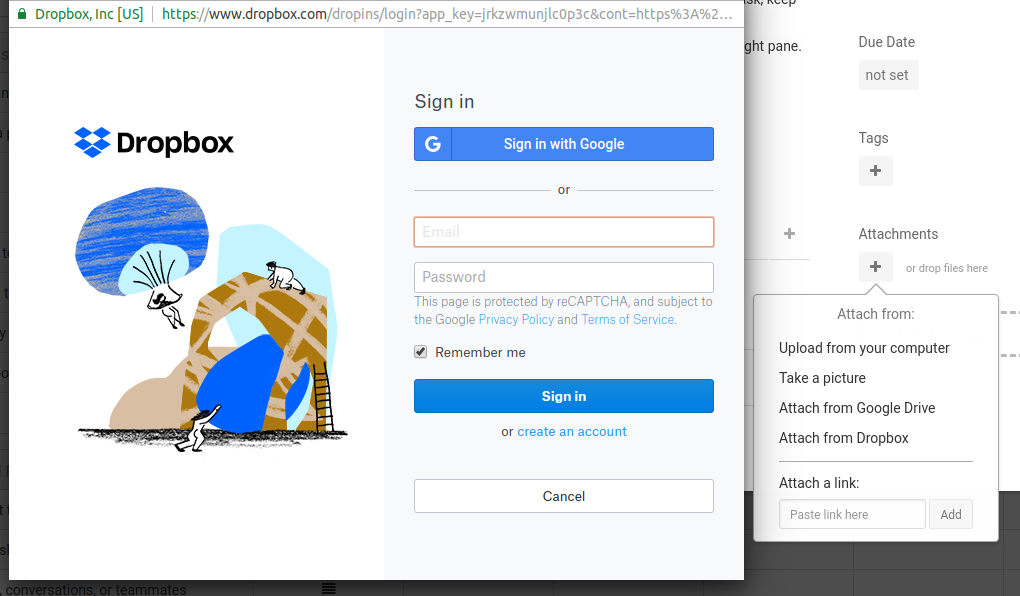 Paste image from clipboard
Paste images directly in the currently opened card. You just have to copy an image in your clipboard like with any screenshot tool, and then go back to Kantree and press Ctrl + V (or Cmd + V). A popup should appear asking you where you want to paste your image.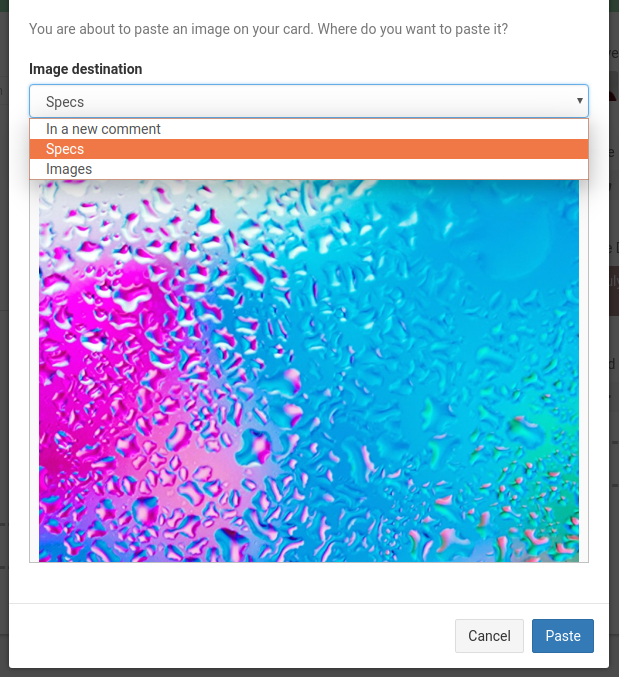 If you do it with the comment editor opened, it will automatically open its Insert Image menu.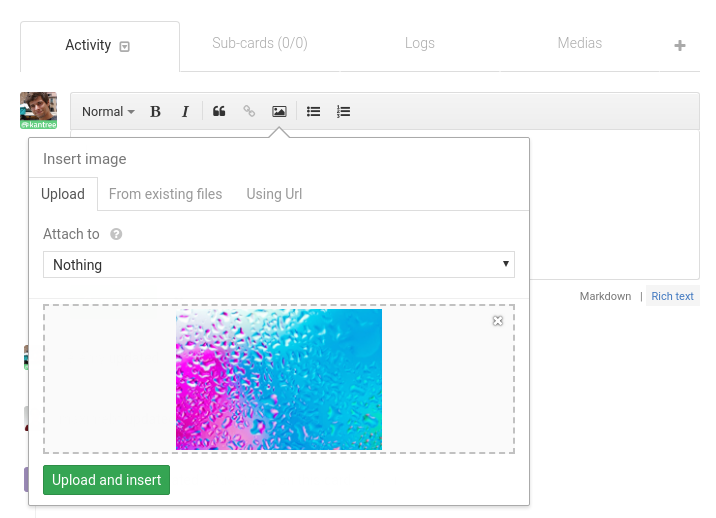 Other features
We've improved the loading time of swimlanes in large projects.
Each project view has now its own URL, so you can share it with other team members easily!
Webhooks are now available in Kantree, you will find them in the project settings popup (read the doc for more info)
Multiple choices attributes behave like labels now. You will be able to give them color, icon or set automatic actions on them.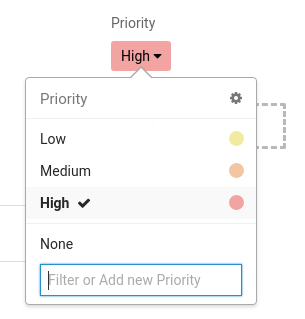 You can reverse card's stream flow, and choose to display newest activities and comments first.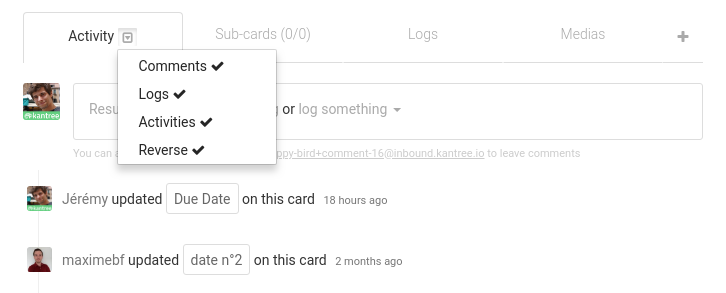 ---
Our next blog post will present the latest additions to the timeline view. Stay tuned!
---