Notes about our latest event in partnership with Zenika
03/07/2017 - Updated on 13/09/2022 - Emmanuelle
Tuesday 27th of June we co-organized with our partner Zenika, a workshop about brainstorming. The goal was to show how Kantree can help when starting new projects and how it can accompany you as your project grows. Richard Coffre, Head of Agile and coach at Zenika, hosted the session while Maxime, co-founder of Kantree, customized the project.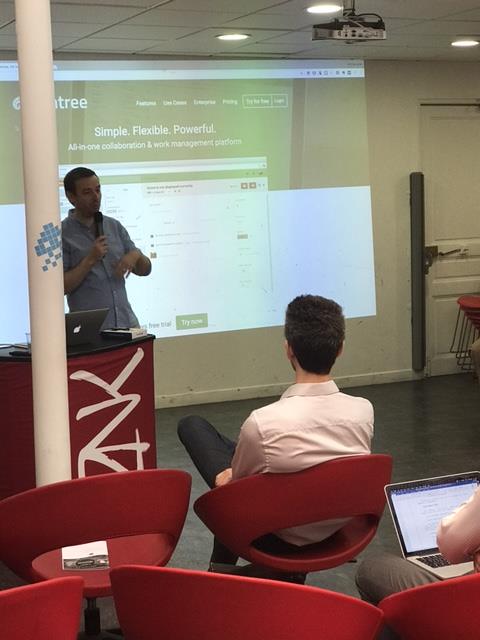 The 2 hours session was very interactive with participants being involved in the brainstorming/creation phase of the project. As they were mostly from the IT world, we focused on setting up a scrumban project which also solved some of the pain points they encountered while using other tools.
Kantree was able to answer most of the ideas proposed by the participants. Notably, ways to address different roles in the same team or multiple teams. Kantree shines in this area with its powerful filters, grouping and views mechanism. Customizing the project to handles all the requirements was straightforward.
The most lacking area was regarding dependencies. While Kantree provides a relationship attribute, it is limited to providing the information but no action can be take as a consequence of a relationship. For example, blocking a card is not possible. We are however working on improvements in this regard which should come out this fall.
This event allowed us to show how truly agile Kantree is. We were able to fully customized the project from a user perspective (no needs to be an admin) in a very advanced manner. On top of that we showed how the process can be modified at anytime in a very easy way.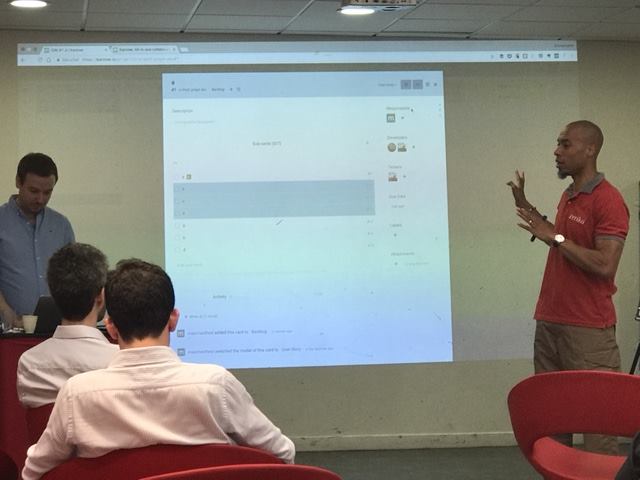 Thanks to Richard and to everybody at Zenika !
---