Automate actions and speed up your workflow
08/02/2018 - Updated on 19/07/2023 - Jérémy
When it comes to managing your projects, you always have to do those extra little steps to sync with your coworkers and let them know about your work.
Like,
Assign you to the card you've just dropped in the Doing Column
Do not forget to tag your card with this very important label
Tell your team when a task has been done.
In this new Kantree update, we introduce automated actions. These actions trigger when your create or drop cards in groups.
How to setup an automated action
A new tab has appeared in your group settings.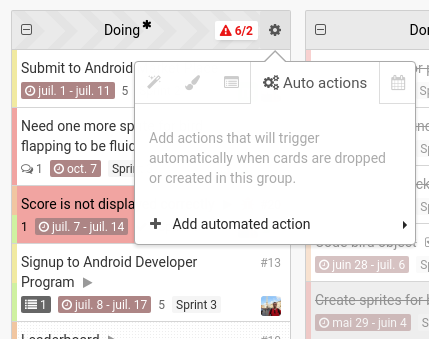 There's two types of automated actions:
set a card attribute
Add to group
You just have to pick one, set a value for it and it's done!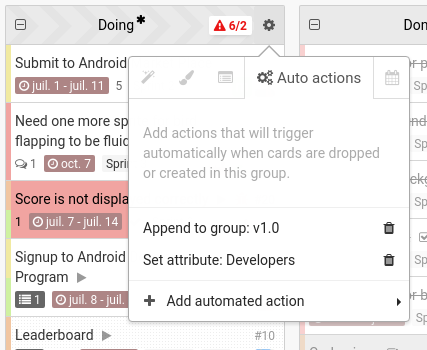 Finally, create or drop a card in this column. Attributes and groups have been set like you defined it in your automated actions.

---
With automated actions and recurring tasks, you can go one step further in your project and team management and speed up your workflows.
We plan to release new types of action in the next weeks, stay tuned!
---