Swimlanes for your Kanban and more reporting tools
25/10/2017 - Updated on 03/09/2021 - Jérémy
We are very pleased to introduce Swimlanes as part of our October release! We've also been working on a few more charts for project reports.
Swimlanes: and suddenly your kanban gets upgraded
Swimlanes have been a long awaited feature since the beginning of Kantree. The ability to visualize two dimensions at once enables many new use cases.
You can select another dimension in the group by menu.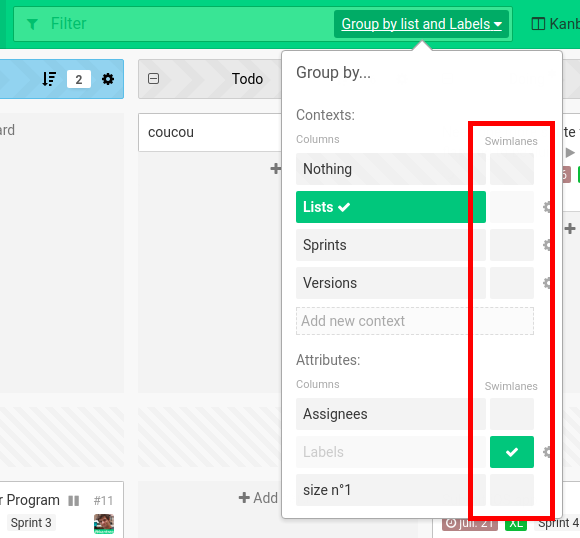 You will be able to separate your cards by epics, sizes, assignees or any other groups or card attributes in your project, and still be able to visualize your process.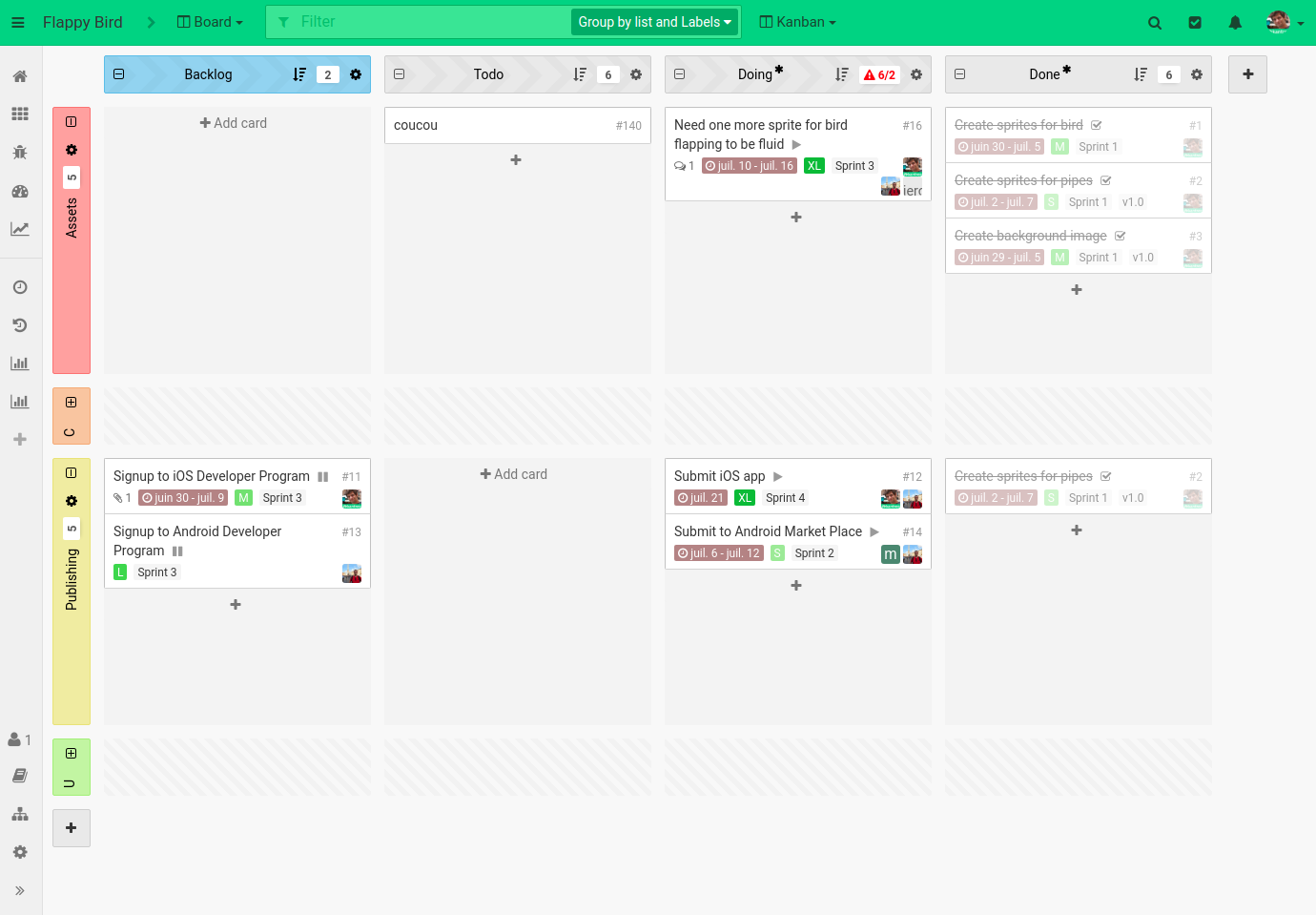 It becomes easier to plan and run your Kanban and Sprints. It is also useful to sort out your product backlog or your project roadmap.
New tools for reports
In reports, you can now create charts from requests, like "I want to see the number of tasks processed today, grouped by type". It will generate a chart like this one: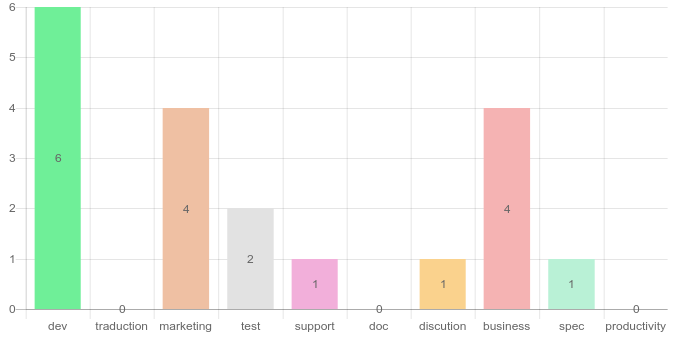 Or this one: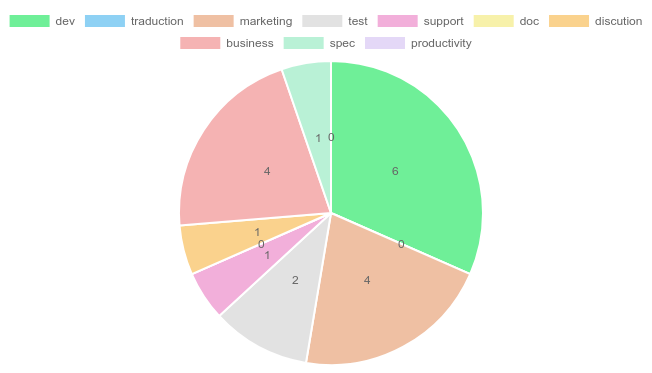 You will have to learn a few things about our query language to create your perfect report, but we've planned to release a simpler query builder in the next months.
---
We can't wait to see what you will do with these new features, do not hesitate to share your success with us on twitter.
As always, you will find the rest of the release notes here.
Next stop: better integration with famous Git services so stay tuned !
---